In today's digital economy, the pace of innovation is unrelenting and creates an urgency for companies to transform. With Covid-19 many are now facing weak business models based on transactional revenue streams. Service design, business model design and finding new revenue streams become vital. Unfortunately, few know how to organize corporate transformation when high levels of 'corporate cholesterol' are present. Corporate rigidity through processes, risk avoidance and corporate mind-set prevents rapid and successful digital transformation, innovative business models, business processes, and, ultimately, the workforce.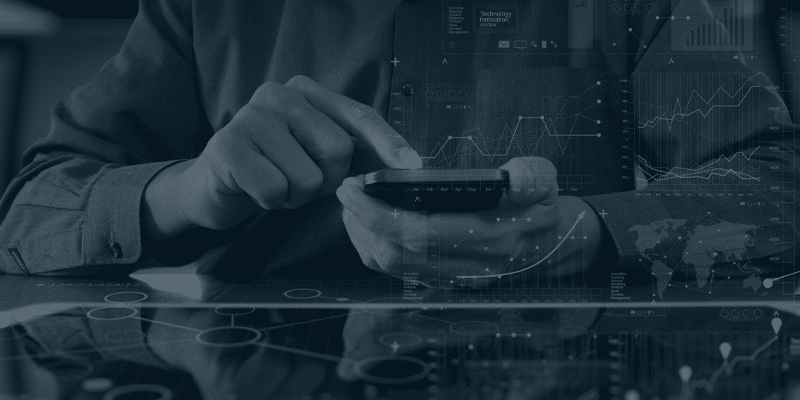 Business leaders should systematically embed a culture of innovation and creativity across the whole company. How do you define innovation? And what can you do to consistently implement it into an organization to stay ahead of today's competitors and those that may emerge as competitors in the future?
Corporate cholesterol inhibits digital transformation.
Corporate cholesterol endangers the heart of your company and its vividness and agility. Business model design and the associated design thinking process, toolkits and mindset are becoming fundamental skills in this respect. At its core, design thinking is a human-centered approach to innovation. It helps identify the optimal customer experiences and highlights the problems worth solving. The process emboldens companies to become:
empathetic to better understanding the needs and innovation opportunities of customers,
collaborative across functions to bring diverse perspectives for more coherent customer experiences,
highly iterative to understand market feedback and success more quickly.


Organizing the digital transformation process
What are your choices when it comes down to your digital transformation project? Similar to a restaurant's menu, the menu for business transformation has multiple courses; from appetizers to desserts. You can combine courses, even opt-in for an all-you-can-eat meal, but please be cautious for your 'cholesterol-level'. At Verhaert, we identify four phases from discovery to transformation with a set of associated activities to ensure the right 'it' is being built.
The word 'transformation' in itself implies that we re-make what already exists. A fair question herein is, 'What do we transform into what'. In a corporate culture this question is often boiled down to strategy formulation. Strategy formulation is strongly intertwined with the analysis of the likely evolution of the business environment. This is in order to promptly detect the opportunities and threats created by emerging trends, and to deal with them properly. Today many companies put much effort into strategic foresight, and in literature on strategy, there is also a growing focus on strategic foresight. However, a general framework for analysis still seems to be lacking, to clearly define how all the foresight activities should be carried out in a firm and how they should be integrated in an organic way. So that strategic decision makers are supported at corporate, business and functional levels.
Going from trends and strategy to concrete solutions requires concrete ideation. It is essential to get a sharp idea of what our users expect. Unfortunately, users are not able to articulate what they need. Obviously, they can state what they dislike and how competition leapfrogs your value proposition. Even though it is valuable input, it's what they don't say that is most important to understand. The hidden needs will make the difference in the end. They ensure you solve a problem that others don't, it puts you ahead. That's innovation, right? Once needs are depicted from interviews, observations, mystery shopping or making use of other analytical techniques, they can be translated into concrete opportunities in terms of new business models and new services. At this point, digital transformation creates meat on the bones, while teams build an understanding of which value propositions they need to design.
Conceptualizing new business models and new services is hard, but in fact fun to do. It means that we transfer insights into how the service would work and how to create rapid revenue, growth and profitability. It requires a lot of system thinking. Building something comes along with learning. In digital business transformation we want to learn if what we build is valuable.
Building the right 'it' makes or breaks digital transformation.
At Verhaert, we often use pretotyping in this respect. Pretotyping is an approach to develop and launch innovation that helps you determine if you are building the right 'it', before investing a lot of time and effort to build it right. Pretotyping helps you to fail … but fast and cheap enough that you have time and resources to try something different. A pretotype is a partial mock-up of the intended product or service that can be built in minutes, hours, days or weeks instead of months or years. The art and science of pretotyping aims to help innovators a) decide what features can – and should – be mocked-up (or dramatically simplified), b) use mock-ups to test and collect feedback and usage data systematically and c) analyze usage data to determine the next step.
Despite designing possible brilliant solutions, many digital transformation initiatives fail. Some studies uncover a nearly 90% failure rate by CIOs and technology leaders. Researchers at McKinsey unpacked this trend in another way, ultimately highlighting the critical role change management plays in driving successful outcomes. However, they also found that most change management efforts fail because outdated models and change techniques are fundamentally misaligned with today's dynamic business environment. We have developed a process and  method considering account user rejection for digital business transformation projects. Innovative services and breakthrough business models require a new behavior, some even aim to change our behavior, e.g. services for circular economy or home health are designed to make us behave differently. While our value creation process drives adoption, digital transformation must also avoid rejection.
Design for behavior makes change happening from the start.
What is a good product or service? That is an interesting question. Regarding this publication, I think your competitors would say it is a novel service that is rapidly adopted across the value chain, while having an unfair balance in terms of value versus costs compared to the existing offerings. Managing this balance in a pro-active way is essential, and it does not happen by coincidence.
How does it work exactly?
Planning of research and development (further R&D) requires separate analysis and research because of the specificity of this activity compared to the ordinary organization activity and the output created. Therefore, the main purpose of this chapter is to present an R&D planning example, considering the peculiarities of digital R&D activity. The sprint below illustrates an approach for need assessment and developing first concepts.
Best practices need a fertile ground
You cannot expect that digital transformation happens without having the fundamentals in place. Are you simply able to? And other than the knowledge and willing staff, do you have the processes in place to make it happen.
The exploratory nature of this process requires a lucid process. Unfortunately, creativity and good execution alone are simply not enough to digitally transform your business. At Verhaert, we developed the RICE method, which allows you to execute these processes in a qualitative manner. Our toolkit focuses on four aspects of digital transformation: 1) manage the risks properly, 2) apply agile innovation, 3) provide value with our digital transformation, and 4) act with a lean innovation approach.
Our method includes a thorough risk assessment in multidisciplinary fields by outlining research and development items in technological, business and user/usability areas. Besides assessing the risks, it also includes a risk priority register method, to prioritize risks and to scope the R&D program.
A second lens is geared towards efficient learning and executing in teams with agile innovation tactics. Teams must be guided through sprints to improve the readiness level of their new product and/or service. Teams must set up clear study logics and workplans including workflows, tools and deliverables. RICE provides a plan to improve the technical readiness, but also sprints to enhance the commercial readiness. The logic behind this is that both aspects (technical and commercial) have to be aligned, otherwise innovation fails. If the technology is more mature, teams face the risk of not complying with market requirements, and in the opposite case teams overpromise and will never enter into a solid commercial deal.
A third part focuses on the value of the business opportunity. We noticed that for breakthrough business innovation thinking, you need advanced value engineering techniques. This is necessary in order to understand how to qualify with your novel value proposition and how to differentiate. In the narrative most companies seek sustainable growth, but we need value propositions with a sustainable competitive advantage, instead of hypes. This high level of requirement definition methodology implies also the definition of the minimum viable valuable product (MVP) proposition. In the digital world, however, we rely too often on the idea that we can change our MVP quickly, and that empirical learning will bring us on the right path to make money. In practice, that pathway is often very long, one that even startups, if you would like their modus operandi, rarely survive if you take look at their survival rates.
The fourth chapter is about taking a lean innovation approach. In 2008, Eric Ries used this thinking in his manual for venture development, the Lean Start-up. This manual discusses scaling start-ups via frequent iteration between building products and validating them in the market with users. This method has been installed within Verhaert through a specific toolbox. This toolbox is called Lytics; a method to gain insights and validate new propositions from idea towards launch, hence serving the entire readiness chain. It is based on building pretotypes at regular intervals and contains several algorithms that conjoint analysis where users constantly must make choices. From these choices, guidance is given on several aspects, e.g. preference on technical features, preference on concepts, decision making criteria, willingness to pay, usability and other important factors. This fourth lens ensures we measure and create guidance in our planned business research and development actions.
---
Download the perspective
---
Set up a scoping workshop
During this scoping workshop we'll start to identify the opportunity you have in mind, scope the challenges and define how you could tackle your digital project. The teaser workshop is ideal to build mutual understanding within your team and set forward a pathway towards reinventing your business. It will take about 60 minutes. To set up this workshop, please fill out the form below and our team will contact you to arrange a date and time.