INNODAYS WEBINARS • ONLINE MEETINGS • NETWORK
Shaping the future
"Innovation has proven to be the best way to rebound from a crisis time and time again."
Will this be the case now too? When we're experiencing a fragile economy, a talent shortage, an energy crisis and a climate anxious situation at the same time. How you organize innovation, set out new priorities and apply new digital technologies will be decisive in claiming innovation leadership and guiding your company through these crises.
How should R&D and innovation decision makers come up with the required changes? Join the InnoDays from 15 to 17 November for interesting insights, inspiring cases and exciting tools and methodologies. Meet and network with industry experts from AB InBev, Henkel, Vito and Verhaert.
Book one-on-one meetings using Conversation Starter

During the InnoDays, we'll be using Conversation Starter, a web application for hosting networking events and connection with peers. This way you can book up to 12 one-on-one meetings with our speakers and other interesting participants.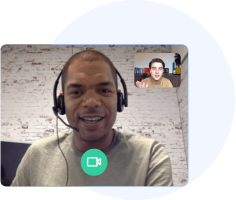 Tuesday 15 November • Innovation for crisis rebound
The economic crisis, inflationary pressure and scarcity of talent force companies to achieve less with more. You need to strategize your innovation resources, reorient innovation and equip teams with better tools and methods to boost your capacity to innovate. Only then will you overcome the valley of death more quickly.

Hosted by Koen verhaert
CEO Verhaert Masters in Innovation
9h00 • New business creation to overcome inflation & sustainability needs
The shift to sustainability in FMCG can only be realized successfully when you invent new business models, new delivery tools and new products. Together with the current economic situation, putting pressure on prices, a shift in execution of exploratory thinking & pretotype testing of direct-to- consumers' business models, new ecosystems, and the invention of new smart delivery tools appears the best way forward.
By Jonathan Reeves – Corporate Vice President New Business, Venturing & Marketing Excellence at Henkel Laundry & Home Care
9h30 • Installing a shock-resilient innovation culture
Now more than ever innovation managers need to cradle ambitious plans and build a rebounding innovation engine. The reality often is that the context for this compulsory change is missing. Rather than fighting for a budget, building a new adapted innovation culture needs a step-by-step approach, based on change management techniques. Discover tools and methods to shift to a robust innovation culture.
By Stijn Smet – Managing Director at Verhaert Innovation Academy
10h00 • Book 2 one-on-one meetings through Conversation Starter
10h30 • Innovation via reduction: a pathway to a great outcome?
Our human drive to invent new things has led to historic achievements. When we brainstorm innovation, we usually come up with ideas to add, but we often forget the immensely high value of simplifying and streamlining. Especially in crisis times, your innovation toolkit should include reduction, subtraction and elimination processes.
By Ornella Torres Melkebeek – Consultant DesignLab at Verhaert Masters in Innovation
11h00 • Minimizing the valley of death – the economics of emotions
The valley of death, known as the phase between exploration and successfully implemented innovation. With the current material and talent scarcity in mind, controlling this phase becomes crucial. Because success as a new product is not always a success as a business and vice versa. How can you accelerate market adoption and shorten break-even time by understanding and mastering both economic and emotional drivers?
By David Pas – Coordinator InnoLab at Verhaert Masters in Innovation
11h30 • Book 2 one-on-one meetings through Conversation Starter
Wednesday 16 November • Climate-conscious innovation
The climate crisis shows us just how important resource awareness is. Creative solutions to reduce emission and consumption with new technologies won't be enough to have a true impact on climate change. You need to push your entrepreneurial capacity and form ecosystems to nudge your entire value chain to start making sustainable choices.
Hosted by Yvette Plaisier
Manager Innovation Acceleration 'Services – Strategic Innovation' at Verhaert Masters in Innovation
9h00 • The evolution and potential of direct carbon capturing
Some people say you should focus sustainability action on reducing CO2 production, instead of recovering CO2 directly from the air. A few years ago, direct carbon capturing was still an unfavorable and energy-intensive solution, now it's becoming a promising deployable technology. Which driving trends are putting direct carbon capturing in pole position?
By Dirk Fransear – Managing Director at VITO
9h30 • Sustainable design to reduce company value chain emissions
In the quest to lower companies' CO2 emissions and optimize the use of scarce resources, it's important to not only look at the company itself but also at the entire value chain. Find out how using sustainable design can nudge your upstream (suppliers) and downstream (customers) operations significantly.
By Frederik Aldelhof – Manager Innovation Acceleration 'Solutions Smart FMCG' at Verhaert Masters in Innovation
10h00 • Book 2 one-on-one meetings through Conversation Starter
10h30 • The quintuple helix: innovation through public & environmental insights
How do you accelerate and scale solutions that help society adapt to climate change impacts? For this aim to work out successfully, you need to focus on creativity and base innovation on the industry, academic, society, governmental and environmental insights. Open innovation is the core lever of this so-called quintuple-helix innovation framework.
By Mahmoud Rabie – Consultant Openlab at Verhaert Masters in Innovation
11h00 • AI-enabled sustainability through process optimization
AI isn't just a cornerstone of digital transformation and process optimization. Artificial intelligence and machine learning open the doors for creative opportunities in sustainable production processes. Much easier than ever expected, they enable you to reduce waste, resources, energy consumption and minimize downtimes.
By Guy Clarysse – Coordinator AILab at Verhaert Masters in Innovation
11h30 • Book 2 one-on-one meetings through Conversation Starter
Thursday 17 November • Digital-driven change
New data-enabled technologies are constantly popping up and require and entrepreneurial mindset. They'll play a crucial role to help reduce your dependency on resources, increase effectiveness in innovation and invent new, better products and services. AI, machine learning and digital identity will increase adoption of new product introductions and enable you to design a better future.
Hosted by Lieven Claeys
Manager Innovation Acceleration 'Services – Digital Innovation' at Verhaert Masters in Innovation
9h00 • Applying digital tools to advance innovation research
Research and innovation at GITEC and AB InBev are always in motion. How are they coping with the current crises? What hurdles are they facing and how do they find new opportunities? Find out how they are using AI and digitized processes to streamline knowledge sharing and resources.
By Simon Gerdesmann – Global Director Digital & Open Innovation at AB InBev
9h30 • Reinventing digital transformation for customer experience
Customer intelligence, digital value chains and customer relationship management need to get a digital makeover in order to prepare for the next wave of digitization. What can you learn from the past and how can you achieve the next wave of digitization with appropriate toolchains?
By Dany Robberecht – Director Strategic Innovation at Verhaert Masters in Innovation
10h00 • Book 2 one-on-one meetings through Conversation Starter
10h30 • The future of energy-efficient AI systems
What does it take to start considering and implementing resource-aware AI systems? Prioritizing tasks dynamically and intelligently based on computing resources is the way to go. Especially together with embedded platforms that are meticulously energy efficient, they can satisfy the desire to significantly reduce AI energy consumption.
By Guy Clarysse – Coordinator AILab at Verhaert Masters in Innovation
Bart De Vos – Consultant EmbeddedLab at Verhaert Masters in Innovation
11h00 • Countering the circularity crisis with digital identities
By giving things an identity you can manage and reuse them better. The identity of things, in combination with modular design for dismantling, will play a huge role to foster a better future. How can the Reynaers digital passport contribute to a better world by building a future of circular products.
By Jannes Van de maele – Technology Manager at Bagaar Masters in Innovation
11h30 • Book 2 one-on-one meetings through Conversation Starter
Corporate Vice President New Business, Venturing & Marketing Excellence at Henkel Laundry & Home Care
Managing Director at Verhaert Innovation Academy
Consultant DesignLab at Verhaert Masters in Innovation
Coordinator InnoLab at Verhaert Masters in Innovation
Managing Director at VITO
Manager Innovation Acceleration 'Solutions Smart FMCG' at Verhaert Masters in Innovation
Coordinator AILab at Verhaert Masters in Innovation
Director Strategic Innovation at Verhaert Masters in Innovation
Global Director Digital & Open Innovation at AB InBev
Consultant EmbeddedLab at Verhaert Masters in Innovation
Consultant Openlab at Verhaert Masters in Innovation
Consultant EmbeddedLab at Verhaert Masters in Innovation