Jonathan De Clercq wint Verhaert Best of PO Award 2015
Vrijdag 3 juli stelden enkele geselecteerde masterstudenten Productontwikkeling hun masterproef voor aan een ruim publiek. Verhaert reikte – voor het vijfde jaar op rij – de 'Best of PO Award' uit aan het meest innoverende product. Jonathan De Clercq viel in de prijzen voor zijn slim koersfietsstuur met ingebouwd navigatiesysteem.
Masterproef Productontwikkeling
De Universiteit Antwerpen sluit haar academiejaar steevast af met een presentatie van masterstudenten Productontwikkeling. Een jury selecteert 5 studenten die hun masterproef voorstellen aan een breed publiek van oa. medestudenten, alumni, promotoren, stakeholders, vrienden, familie … De selectievoorwaarden? De intrinsieke kwaliteiten van de masterproef, de innovatieve meerwaarde van het product of dienst en de manier waarop het zich onderscheidt van anderen.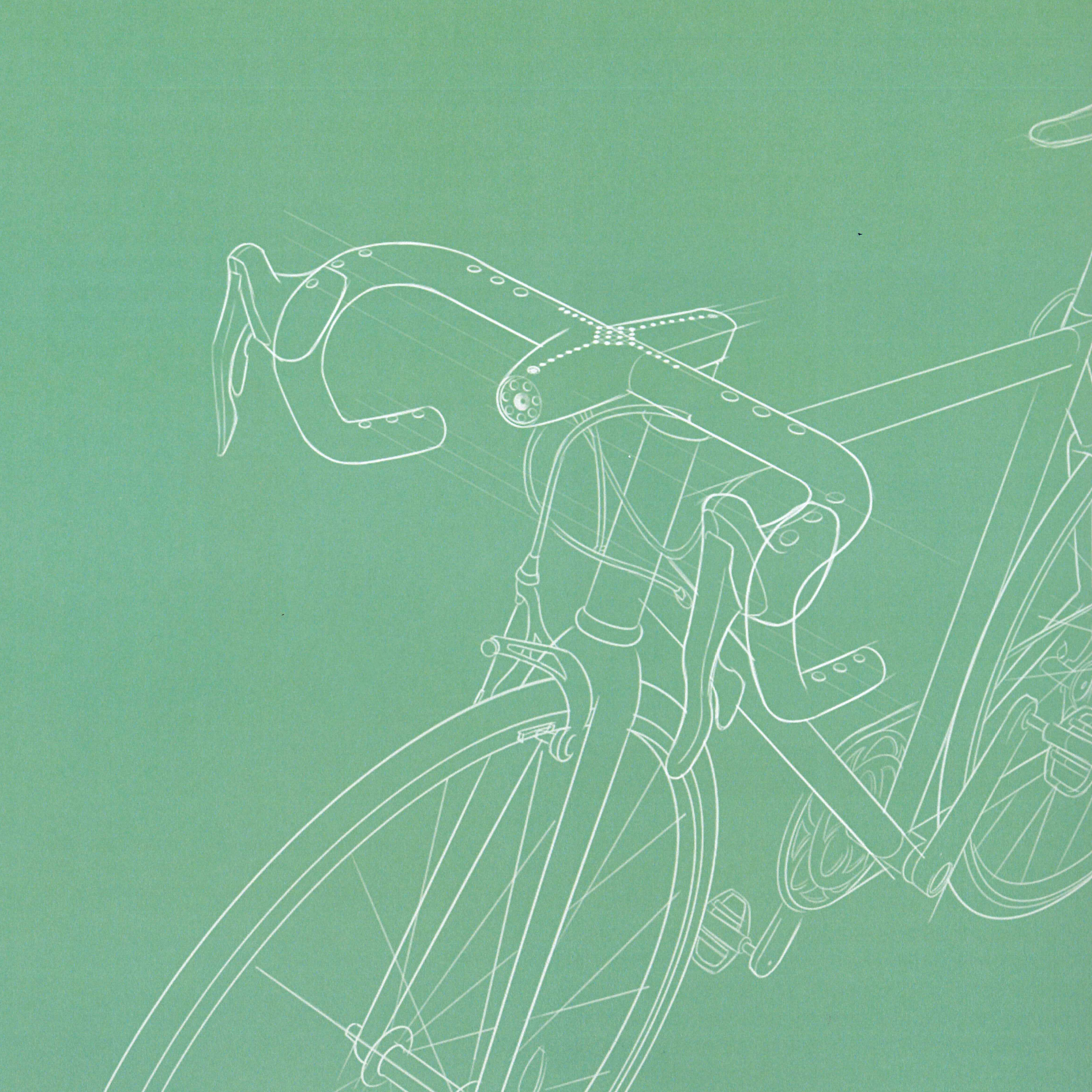 Best of PO Award
Sinds 2010 beloont Verhaert jaarlijks studenten die het motto van de opleiding 'mastering product innovation' het sterkste waarmaken. Jonathan De Clercq uit Sint-Katelijne-Waver mocht de 'Best of PO Award 2015' in ontvangst nemen, een geldprijs van 2.500 euro. Verhaert evalueert de masterproeven niet alleen op technologische, humane en economische aspecten, maar kijkt ook naar de aanpak van de student. Van onderzoek, ideegeneratie tot systeem- en productontwerp, Jonathan ging grondig te werk om tot een innovatief product te komen.

Intelligent koersfietsstuur
Voor zijn masterproef ontwikkelde Jonathan 'NAVU': een ingenieus koersfietsstuur voorzien van een intelligent en intuïtief navigatiesysteem in combinatie met een smartphone applicatie. Zo wil hij als enthousiaste fietser meer nadruk leggen op een positievere en rijkere fietsbelevenis.
Vooraleer te beginnen ontwerpen, bracht Jonathan de context van stedelijk sportief fietsen in kaart. Via desk research, observaties, bevragingen en kwalitatief onderzoek verwierf hij meer inzicht in de omgeving, mobiliteit en het fietsgebruik. Deze contextschetsing is belangrijk en creëert een inspirerend kader voor de volgende fase: de ideegeneratie.
Vervolgens ging Jonathan op zoek naar mogelijkheden om de fietservaring te verrijken. Alvorens het gekozen concept in detail te definiëren, schetste hij gebruikersscenario's. Daarna zette hij het systeem om tot een product door de nodige componenten te integreren en het geheel vorm te geven.
Nieuwe navigatietaal
Jonathan focust op positive design, user experience en een rijke interactie. Hiervoor ontwikkelde hij een navigatietaal die bestaat uit een vast patroon van LEDs die verschillende commando's weergeven. De abstracte pijlvormige indicaties zijn in één oogopslag duidelijk en hebben een intuïtief karakter. Voegen we zachte trillingen toe bij het navigeren, dan krijgt de navigatietaal een fysieke dimensie. Een vooruitstrevende manier van communiceren die we ook terugvinden in de Apple Watch.
Eerder mocht Jonathan ook al de 'Antwerp Innovative Futures Award' in ontvangst nemen. We wensen hem nog veel succes toe.