System design & architecture
Products become more 'intelligent' combining different technologies in integrated concepts. Our system designs and architectures aim to work around all environmental and physical constraints inherent to your application. Our Proof-Of-Concepts (POC) sustain sound functional tests in real conditions and often help to collect early market feedback.
System concept service results in a document describing the selected concept on a system level by all its different disciplines in detail. It describes the link between requirements and different interfaces of the system. It obviously takes care of a sound start before detailing the concept and is required for proper execution or subcontracting, follow-up & goal setting and management of the project.
Why Verhaert?
Multi-disciplinary
Aerospace background
8 competence labs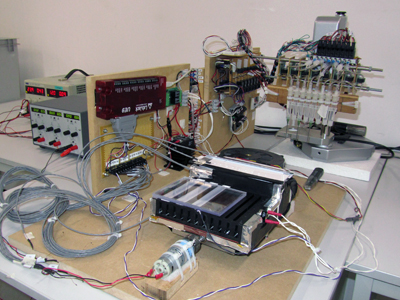 System design & demonstrator
System services cover several specialist disciplines such as hydraulics, acoustics, thermal, mechatronics, control loop, algorithmic/mathematic. The system level service consists in creating boundaries and interfaces description by generating functional description of the design, block schematic representations to illustrate the subsystem interactions and the functions and constraints of each subsystem. Detailed design consists of dimensioning on the system level and selecting individual components or subsystems and custom made interconnections.
Product design & Proof Of Concept (POC)
To translate a demonstrated and validated system design in a successful product design we first set up a business driven product architecture. Taking into account your feature strategy, pricing strategy, market positioning, branding values, and business / revenue model. Furthermore manufacturing technologies are selected in line with expected market volumes and ramp-up scenarios. Based on this product concepts are generated and build as Proof Of Concept models.
Detailed design & prototyping
Software, mechanics and electronics are designed in full detail. Aspects such as reliability, possibilities to manufacture are the key. Final verification and tests are set up.
READ MORE ABOUT SYSTEM DESIGN AND ARCHITECTURE
Other services you could be interested in
Service formats to meet your needs