SAFESENS, to improve safety & security
SAFESENS is a European research project to improve safety and security of buildings and humans during a fire. Verhaert is one of the selected partners to develop embedded sensor technologies for reliable early fire detection and occupancy monitoring.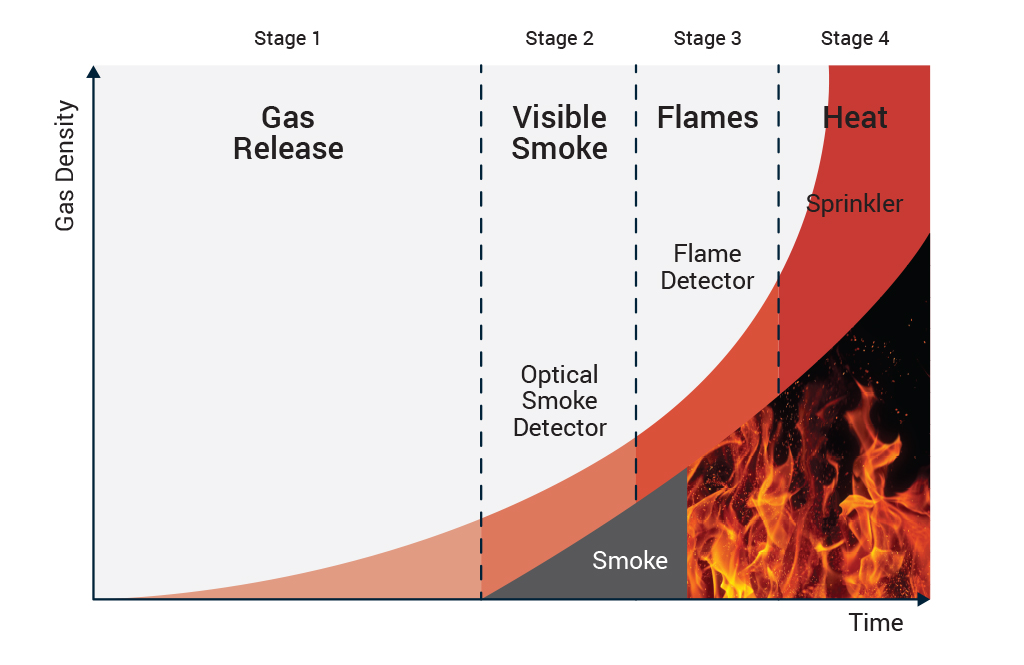 Fire protection systems
Current fire protection systems detect and respond to smoke, heat and IR/UV radiation. But when these signals are noticed, the fire is unfortunately already in an advanced stage. The preliminary stage in which gases are released, is not detected. Furthermore, the standard systems can't localize people in the flaming building. We need fire safety systems to detect an early fire and to trace remaining occupants.
For trust, security and safety
SAFESENS is a European research project to develop sensor technologies in the application area of gas detection and monitoring systems. The objective is to acquire more reliable and earlier fire detection in combination with accurate occupancy detection. The project includes:
Early fire detection combined with the notification of gases.
Monitoring the health of firemen (with a smart watch) and their location in the building.
Detecting everybody who is present in the building, during and after the evacuation.
For each location (f.e. for each sensor or room) estimate the time until the next fire phase, which is connected to the threatening danger in the location.
Contribution of Verhaert
Approximately 20 industrial and academic partners from 7 European countries are involved. Verhaert will focus on developing algorithms for early fire detection and forecast of the stages in the fire cycle. To transform ideas in appropriate algorithms, Verhaert has created an innovative environment with thorough engineering services. These algorithms will be used to develop embedded sensor technologies for security and safety: ultra-sensitive, reliable gas sensors and sensors to predict the time until the next fire phase.
Visit the website for more information.
. . . . .
Feel free to contact us via info@verhaert.com or + 32 3 250 19 00. We're always looking forward to maximize the innovation potential of your company.