Training 'The innovators toolkit'
R&D projects have become more complex. Therefore they need a multidisciplinary approach. In this exciting new course you dive into our body of knowledge illustrating various tools applied within breakthrough innovation programs.
The course is based on Verhaert's proven methodology 'RICE' developed since 1969. The innovators toolkit is an intriguing lens on how to basically do it. The tools allow people from multiple disciplines to engage along the entire development process, hence building a common understanding on how to execute transformational projects.
Location
Hogenakkerhoekstraat 21, 9150 Kruibeke
Interesting for
Innovation managers
R&D managers
R&D project leaders
R&D directors
Entrepreneurs & start-ups
Overview of key innovation concepts
What are the key challenges innovation managers face?

What does it mean for managing them?
Workshop 'Design a compelling innovation brief'
Risk management and requirement definition tools
Understand how to define requirements from technology, user and business perspective.

Learn how to identify risks and prioritize.
Workshop 'Requirement and risk sprints'
Keep the right focus with value engineering tools
Quality function deployment, target costing, part cost models, design for manufacture and assembly, design for failure mode are just a few key tools that will be discussed.
Workshop 'Keep focus on the value during development'
Verification and validation
Verify and validate you new product development projects during the entire development process until launch.
Workshop 'De-risking innovations through validation'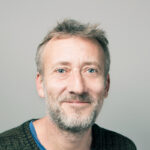 Laurent Houtsaeger
David Pas
599 euro (excl. VAT)
Special offer of 15% discount for members of the Verhaert Masters in Innovation community, customers, start-ups and 2nd participants of the same organization.
Participation at our activities up to 40% discount using KMO portefeuille, a subsidy for Flemish SME's and independent professionals.
Request via OPLEIDING: Verhaert New Products & Services – DV.O106845
For more information visit www.kmoportefeuille.be
REGISTRATION
Sign up for this training by filling out the online registration form.
After registration you'll receive a confirmation mail with practical information.
Would you like to involve more colleagues to a training? Or do you prefer to organize a training on your location? Our trainers will focus on your specific situation, your sector and the questions of your employees.