Innovating is the new normal. Is it really that easy? Almost. Innovating is taking risks and goes with learning and failing. To ease the risks and costs of innovation, you have access to subsidies. Every type of innovation (incremental, breakthrough, technology, business model …) fits with another funding scheme. Verhaert offers you support to build a successful subsidy application for your challenging project.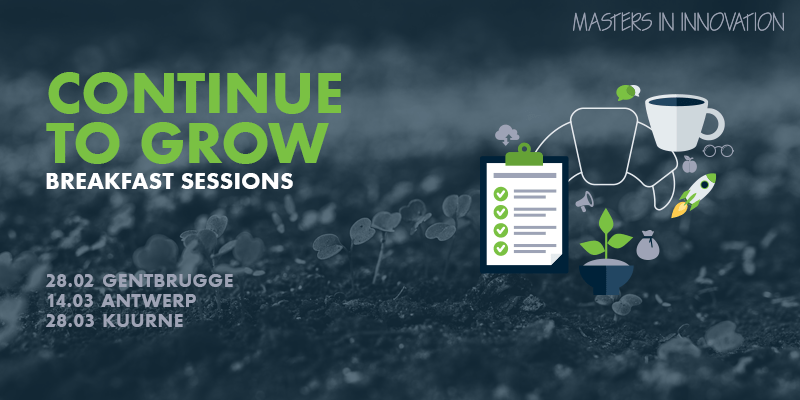 Do you have an idea or technology you'd like to consider for subsidies? Do you want to evaluate if a technology or product development is eligible for funding? Let's discuss your needs to innovate during a free breakfast session in Gentbrugge, Antwerp or Kuurne. Join us and discover how you can accelerate growth by making use of subsidies and funding.
Ready to grow?
The Flemish government invests 30 million euros in actions regarding AI and Machine Learning. The European Space Agency (ESA) offers funding to support the use of space technologies for innovations on Earth, with currently an open call for blockchain kick-start. There are also specific SME subsidy opportunities such as strategic advice that might fulfill your needs.
When?
3 dates on 3 different locations of Masters in Innovation (umbrella brand of the Verhaert Group). From 8h till 11h with delicious coffee and crispy croissants.
Thursday 28 February in Gentbrugge, at Moebius Design
Thursday 14 March in Antwerp, at The Beacon
Thursday 28 March in Kuurne, at Pegus