Getting the right type of funding for your innovative idea or technology can often be challenging and complicated. Let's discuss your challenges regarding AI, digitization, IoT, robotics, climate and many other themes during our free breakfast sessions, to help you find the perfect funding fit.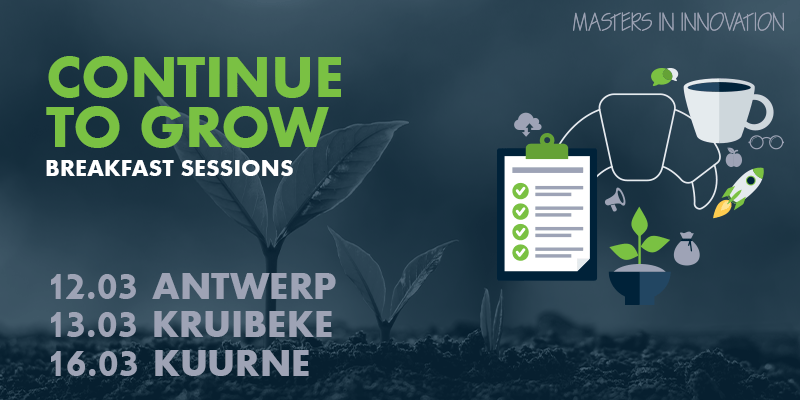 Funding opportunities
VLAIO offers subsidies to help companies develop innovative products and services to increase their success on the market. Did you know that they have laid out a new innovation focus in 2020? Flemish minister of Innovation, Hilde Crevits, has rescoped innovation projects with climate, AI and cybersecurity as leading themes.
Europe will soon launch its Green Deal, which aims at developing and implementing innovative ways to respond to climate challenges, so stay tuned for future funding opportunities.
European funding options are, for example, the Digital Innovation Hubs offering funding through thematic calls for AI & Robotics for production, digitization, medical, inspection & maintenance and agri-food. They offer non-equity funding up to 300K€ for SMEs.
Let's discuss your public funding opportunities during our free breakfast sessions. Pick your ideal date and location, and sign up now. Together we set up your IR&D strategy, define the right funding cocktail and make your application successful.

When?
This event took place in March 2020, registering is no longer possible.

Funding organizations