The classic business model, in which products are developed and sold as often as possible, is under increasingly more pressure. In addition, latest technology progress is rapidly accelerating. As a result, data monetization seems to become a growth strategy for most businesses today. How does this translate to medical device sector and its customers in the health care market?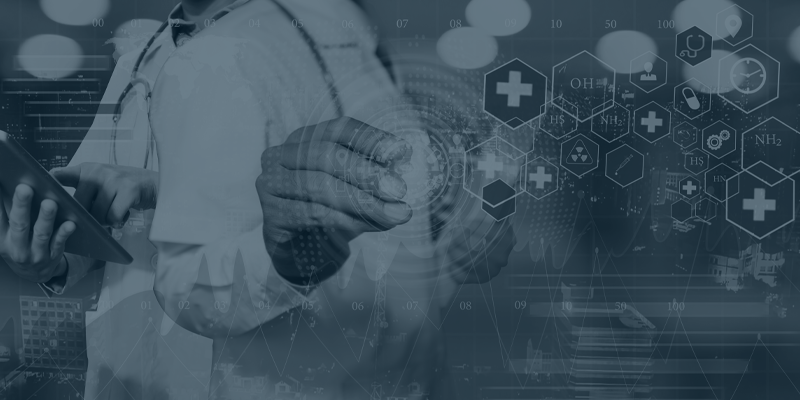 Indirect data monetization encompasses the ways in which data impacts revenues when data is used without this data leaving the organization. In this case data is used to improve company process, product performances, create data layers, or to enhance or introduce offerings.
Data monetization in health care?
Direct monetization however is not limited to just selling raw data. Another example is when a company sells analyzed data executed from devices, test kit or instruments that were purchased as classical product sales. By integrating a direct data monetization strategy into existing products or services, you can create new and more differentiates values and help learning to become effective in this kind of business models. However, data-driven business models are necessary for outcome-focused strategies.
The future of monetizing innovation in the digital health space is built upon business models that focus on patient's health outcomes. These can either be business-to-business models or direct business-to-consumer models (often called patient-pay solutions). Nevertheless, patient-pay digital health solutions remain quite rare to this day, and are too big of a change for many traditional MedTech companies. On top of that, European mainland citizens, compared to US and UK citizens, are still quite reluctant to pay out-of-pocket for care. In addition, they expect all health-related technology to be supported by reimbursement. The fast increase in smart watches for health monitoring show a different story, and could be a clear starting point.
Digital health drivers
The following aspects are allowing more effective health care and futuristic outcome-based care to become reality:
Fierce market competition due to cost pressure and increased worldwide competition for medical device commoditization
Technological advances at lower costs are enabling remote monitoring, AI supporting diagnostics and enhanced imaging. Moreover, big data is enabling new insights and data visualization.
Pressure from policy and regulatory organization which introducing changes like the increase in consolidation of hospitals.
This focus on hospital cost control leads to a shift from:

inpatient to outpatient treatment
treatment to preventive medicine
disease-oriented care to personalized medicine
government-pay to patient-pay solutions
If MedTech companies can successfully analyze, treat, use and finally market future data-driven products and services, data monetization will be one of the hottest innovation topics in health care and a new base for building concepts and prototypes.
Any questions on this post? Submit them below and we'll get back to you soon!