MedTech companies are well-positioned to start transforming treatment to preventive and personalized instead of focused on the illness. What is needed to start making this transition?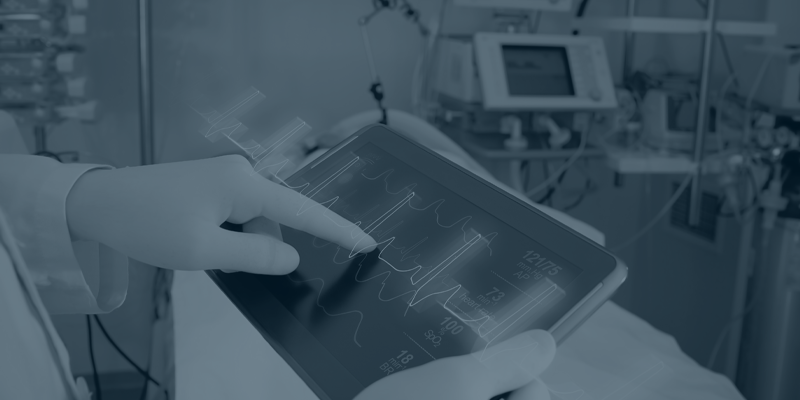 Many MedTech companies should realize that they are well-positioned to help replacing our current illness-focused health care system to a preventive, personalized, therapy-focused system. These companies have traditionally focused on developing hardware such as surgical equipment and robots, active and passive implants, diagnostic equipment and drug delivery. However, software, along with data collection and analysis on surgical treatment, diagnostic patient data and much more can be captured with their devices and merged with other datasets. This would need the organization to transform from a product oriented R&D company to a data-driven service and customer-centric organization.
Data-driven organizations
A data-driven and new technology-driven organization is an organization that develops its data analytics capabilities, because data will be more valuable than the hardware itself in the future. Data-driven organization can enable new applications such as digital therapeutics and AI-based wellness coaching. This could help society to enable the so much required behavioral change to avoid or limit needing surgery or hospitalization. New technology adoption can stimulate opening up new applications to allow surgeons and medical practitioners to improve and bring their quality of service to a next level. They can leverage new cognitive and augmented technology to improve data representation and augmented and guided surgical treatment.
In the future data will become more valuable than the soft- and hardware itself
There are many technologies in a high maturity level that are currently becoming extremely interesting to enable the transition to Healthcare2.0, such as AI-controlled robots to assist surgeons and improve treatment outcome, nanotechnology, … Nevertheless, a data-driven organization should be aware that data ecosystems are required to achieve this transition. They need to cooperate with consumer goods or healthcare institutions to add data and will probably have to gain health information correlated to preventive actions and treatments.
Service-oriented organizations
Building a customer-centric and service-oriented organization will allow transforming from a product-centric to a service company. Services represent a fundamental shift in the traditional MedTech business model. However, this required that companies start facing competition based on their underlying software and technology capabilities rather than product performances when it comes to best in-class services. This requires a deep understanding of the consumer, or patients, which is only possible through collecting and activating vast amounts of data.
Service-oriented medical organizations require a deep understanding of patients, which is only possible through collecting and activating vast amounts of data
MedTech companies need to broaden their horizon from the typical products like in a surgical treatment, to the complete patient journey. They need to enable data-savvy consumers interactions so as to evolve towards preventive treatment services. Through these services they can then get much closer to the consumer, which are their patients, and remain relevant. An example of such a service is remote patient monitoring, which could revolutionize the way MedTech companies research disease states, conduct clinical trials and develop products enabling the required data generation. Other examples that can be explored are:
Services responding to clinical efficiency, by delivering insights and analytics for care givers, patients and medical practitioners
Health professionals trainings on how to treat patients
Technologies that help design cost-effective clinical trials
Conclusion
In order to become a preventive and personalized treatment company, transitioning the organization will be rather complex and full of challenging hurdles. You need to balance attention between customer-centric and go-to-market, and focus on service design instead of product design as a value added top layer. The R&D division needs to switch to a data-driven platform organization where products are merely developed to start gathering data. It will be a difficult switch as suddenly the value capturing will be through services, and value creation will come from data. You need to add a completely new value stack that reflects the organization in innovation methods, new teams and new competences.
Any questions on this post? Submit them below and we'll get back to you soon!