The life sciences industry is one of the most purpose-driven ecosystems, constantly pushing the boundaries of new ideas and technologies in the search for new added value to ultimately improve patients' lives forever. This is a tremendous job. To make these innovations happen, you often need to make design choices with very limited information. For many of these challenges, the decision-making process is not so clear, resulting in tough trade-offs. When choosing between these options, there's always a risk of losing. This is the so-called paradox of choice, that in life sciences making decisions is often intertwined with taking an uncertain activity and making it innovative.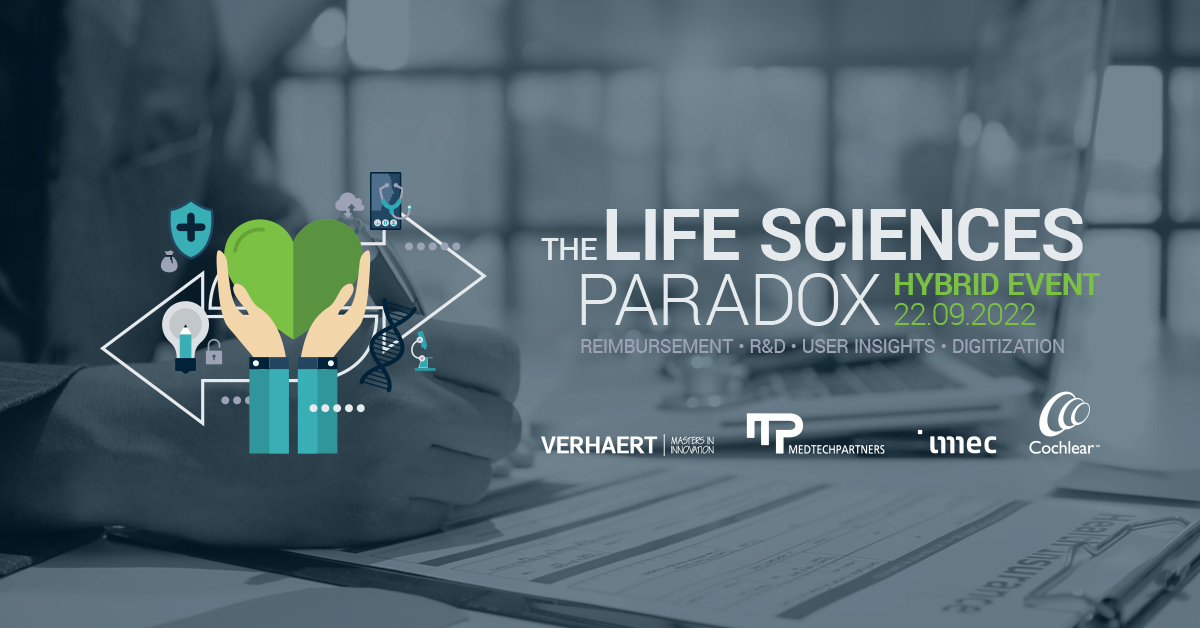 The reimbursement paradox: Are reimbursement systems slowing down innovation or a means to improve innovation effectiveness 
Every product or service needs a well-defined business plan to make it at one moment in time profitable. One of the important building blocks is reimbursement. When looking at this, you will know that reimbursement is an umbrella for the process to manage and pay for healthcare services, including benefits coverage, coding, and payment processes. Knowing that the complete ecosystem needs to shift to value-based healthcare how does this impact the way one involves reimbursement system in the innovation or business plan? 
Let's first consider the importance of reimbursement. For example, valuing a product and its underlying technology merely on the estimated sales is difficult and especially when the product is new, less compared to existing products, or delivering completely new values like digital layers or digital products. And here reimbursement jumps in as a tool to value in a comparative way with existing approved reimbursed products. For example, reimbursement identifies the current clinical value of your new product or service through a comparative treatment, revealing the economic assessment and very importantly the current total treatment cost. When showing marginal improvement to an existing treatment, you should expect of course a similar reimbursement. This is just the greatest source of inspiration for life sciences when ideating at the front-end side of innovation to determine improvements in the market. Secondly, reimbursement helps to look differently at the level of innovation, not only in terms of clinical innovation but also by looking at it from the market access point of view. Questions like ' What are the savings for the system' and ' What's the cost-effectiveness or in other words the value for money?
Yet big innovations and big leaps in life sciences are taking very slowly. The reimbursement system even slows down these major steps, as the system itself is inherently by design an incremental stepped system. Deriving information for radical & breakthrough steps from the reimbursement system is hence not obvious, it introduced if not carefully treated an additional bias when blindly using the reimbursement as an innovation instrument without extrapolating to the future and considering unknowns that are introduced compared to the current reimbursable products.
Find out more in our webinar recording on:  https://verhaert.com/insights/webinars/the-reimbursement-paradox/