When installing an innovation culture you may face the typical reality: your well-known industrial models are optimized for operational excellence and this is completely opposed to the mindset needed for innovation. So what is the best way forward? And does your focus need to change in times of crisis and market pressure?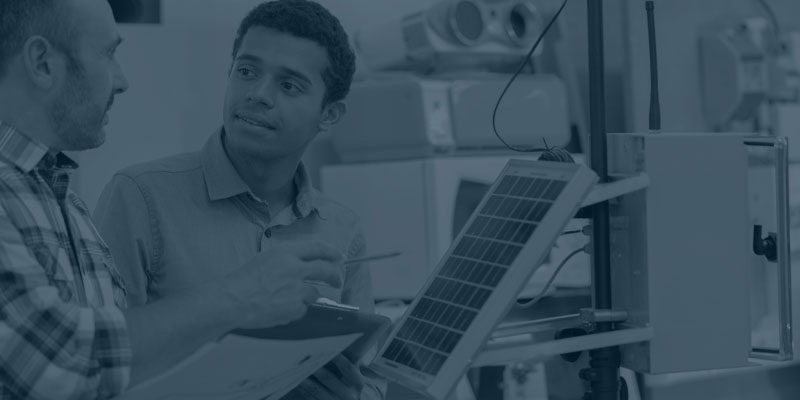 In times of crisis, it's natural to turn back to your core business and focus even more on milking the cow and operational excellence. This results in pressing challenges for innovation professionals:
Too much focus on short term challenges

Too much resistance to change

Too few resources to disrupt the market
Although it sounds counter-intuitive: investing in innovating during a crisis is the best way to create a long-lasting competitive advantage. Both Gartner and Bain came to that conclusion when analyzing similarly performing companies pre and post the financial crisis of 2008 and 2009. Those who could invest in innovation and grow outside of their core business managed to take a significant competitive leap 10 years later.
Being able to counter-push the natural tendency to turn back to the core business is what we call 'Innovation Maturity' (and what makes a robust company). Innovation maturity means that your strategy is not swinging from left to right, but rather focuses on both short- and long-term challenges simultaneously. You need to acknowledge that both operational excellence AND creative sandboxes are required in any company. This is the concept of ambidexterity.
Installing a successful transition towards a shock-resilient culture of innovation that allows for ambidexterity is not the sole mandate of the innovation manager. The focus of your efforts in trying to establish an innovation culture should be on the intertwined elements of 'The Roots Of Culture': meaning beliefs, behavior, actions and outcomes are combined with the involvement of various key corporate players.
Want to learn more about how to install a shock-resilient innovation culture? Check out the InnoDays webinar of Stijn Smet!