As the life sciences sector is becoming aware of the importance of user-centric design, it is time to see user experience as a key building block of any medical offering, and manage the development process accordingly.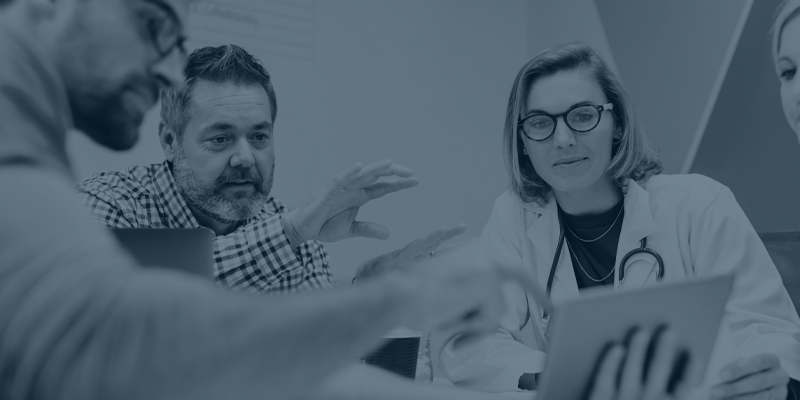 What's happening right now?
An important recurring theme in medical conferences is the rising attention to patient centricity in medical products and services. We often see testimonials of patients groups, collaboration success stories and big pharma design evangelists stressing the importance of patient centricity in their pipeline.
This trend is not a coincidence. Three factors contribute to the growing interest in design thinking and patients centricity:
The growth of digital health offerings, combination products and Point-of-Care systems for non-trained users, which requires renewed and extensive Human Factor Engineering (HFE) and usability studies for safe and correct use.
The growing common understanding that when the patients voice is not considered, adherence lowers, rejection increases. This results in suboptimal treatments and lost investments.
In a world where everything is instantly available, personalized and (perceived as) smart, it is clear that medical services and products will need to evolve in the same direction.
Life sciences leaders need to understand that a deep focus on the user is crucial to long-term success. User research beyond HFE and user(/patient)-centricity has two concrete benefits for medical innovation:
User-centric design differentiates
By tailoring solutions to the user needs or maybe even identifying hidden user needs, a product can differentiate from incumbent systems and be sold at a premium. Experienced designers have the necessary tools and methods to generate and validate valuable features to beat commodity and create new value.
Behavioral engineering improves adoption and adherence
68% of medical inventions fail because of human rejection. People are reluctant to change their behavior and fear the unknown, risking a successful introduction of valuable new technologies or systems. Fortunately, innovators can use a set of tools to identify these reasons and address them to ease acceptance and increase adoption.
So what can you do?
Bringing it all together, our MyFutureProduct framework illustrates well how a modern solution is not just a device or product, but a specific combination of a product, data, services, ISO certification regulations, and so on. Combined, this results in a user experience that is offered in a business model. It is the 'business model/user experience combination' that will define the adoption and success of the product.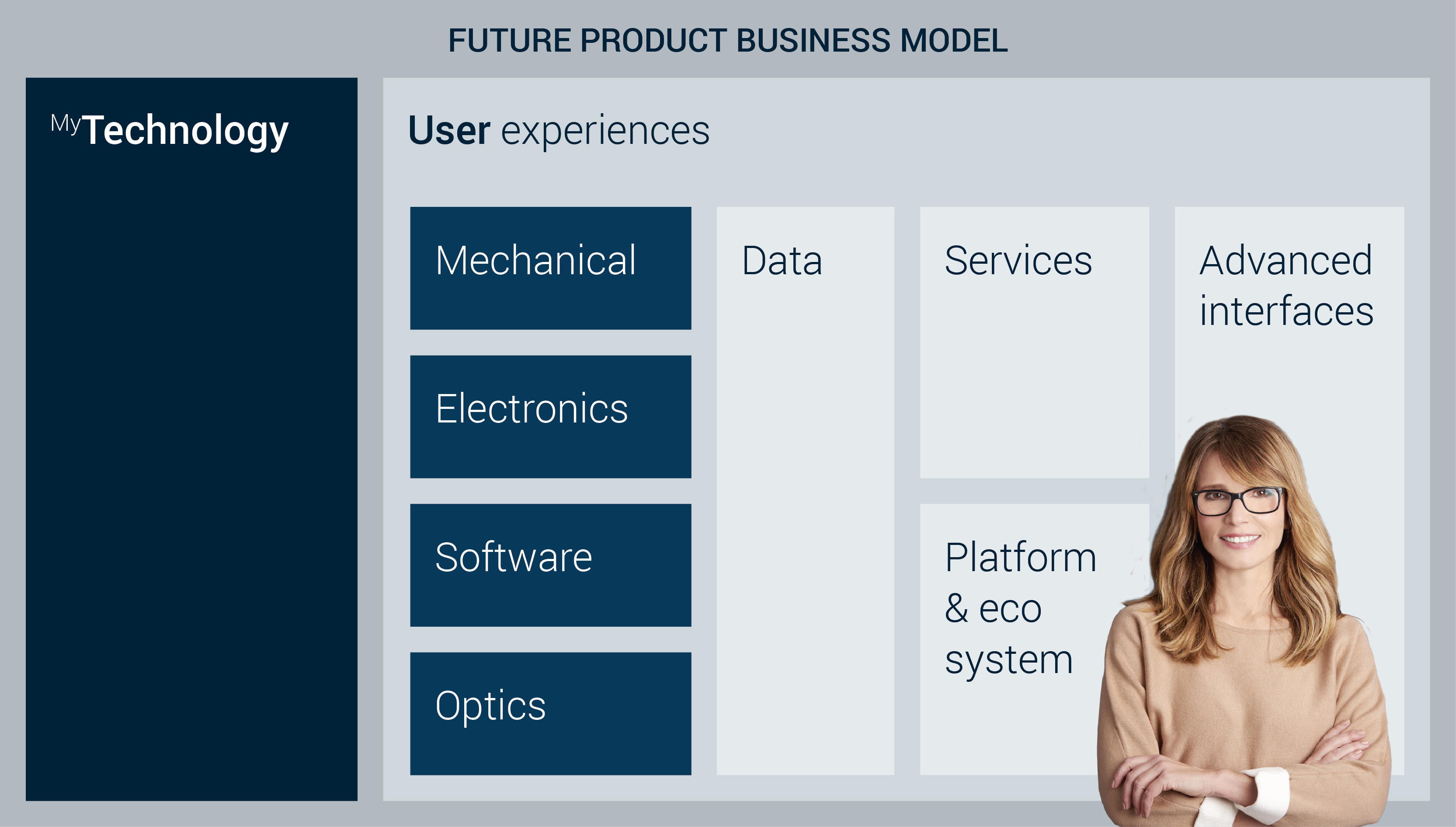 When developing a new offering, each of these domains will thus need to be carefully developed. Meanwhile you need to take into account how they affect the user experience and compete in the market with other 'business model/user experience combinations'.
Currently, the medical market increasingly values user experience without compromising quality, effectiveness and cost. In order to be successful, life sciences companies will need to embed user-centered design and behavioral engineering in their innovation funnel from the early stage. This way you can save time and de-risk new innovations, increase their potential value, and hence ensure your business.
Any questions on this post? Submit them below and we'll get back to you soon!