From energy, transport and food production to tourist attraction or biodiversity hotspots, many services depend on water. With more than 70% of our Earth covered by water, it's quite the challenge to monitor and provide reliable, up-to-date information, especially because of the growing threat of climate change. That's where earth observation and open innovation come in.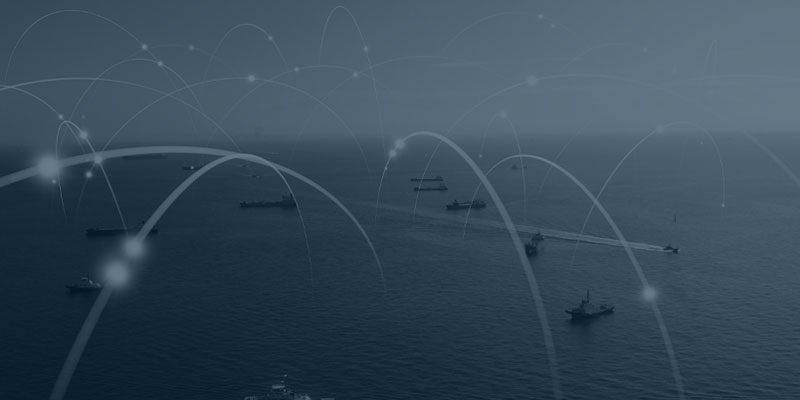 The innovation opportunities through earth observation are limitless. In this series we take a look at different application markets, how your company can benefit from it. In the last open innovation blog, we discussed agriculture, now we're diving into the blue economy, the marine industry.
What is EO?
Earth observation is the gathering of information about the Earth's physical, chemical and biological systems via remote sensing technologies. These technologies usually involve satellites carrying imaging devices. EO is used to monitor and assess the status of, and changes in, the natural and human environment. Through the
FIRE forum project
, Verhaert set up workshops with different industry experts to see how these existing and evolving data can assist in reaching companies ambitions as well as the European Climate Goals.
Reliable, up-to-date information
Monitoring water from space provides patterns and dynamics that aren't noticeable from the ground. Combined with local data, which is only available on fixed locations on buoys or from piers, it could give valuable insights and learnings. Many tools and instruments have already been developed for the marine sector including ship detection and tracking, oil spill monitoring, harmful algae bloom monitoring, improving meteorological forecasting and harmonic models (wave prediction), offshore asset monitoring, and general maritime awareness.
More precision and more detailed in situ data would complement and augment these existing services. Especially because new activities in the blue economy, like off-shore energy and tourism, are growing fast. It would be a great opportunity for the EO industry to come out as the go-to technology to support sustainable development and awareness. Such actions could even make other industries look up at the marine sector and attract them to adopt similar practices.
Surface infrastructure update
More imagery leads to more data, unfortunately one peculiar property of the marine sector, is the lack of ICT infrastructure, and as a result also a lack of data coming from the surface. If the industry could accelerate more efficient data collection methods using the existing infrastructure (like vessels), EO data sets could be supplemented by local data. This would create better forecasting models, especially highly-interesting models for altimetry (measuring wave height), which also carries information on the surface ocean currents, and IUU marine activity tracking (illegal, unreported or unregulated fishing).
This requires a coordinated and collaborative effort from all stakeholders involved, from shipping and offshore companies, industry experts and EO service providers, to researchers, governments and policy makers. Because there are so many stakeholders, this transformation can be facilitated through open innovation, where an overarching party considers all goals and needs, and aligns necessary actions.
Possible applications
There's still a lot of space for a bigger EO imagery market in the marine sector. To boost its success, the following outcomes should be aimed for:
Inter- and extrasectoral collaboration between the marine sector and other entities that strive to conserve marine biodiversity and a low carbon footprint,
A joint effort to collect data through in situ and remote sensing technologies to create better models for applications such as altimetry and forecasting,
Policies and accessible real-time, high-resolution EO technologies working together to have a considerable effect on IUU marine activities,
An efficient blue economy with a low environmental impact.
Earth observation satellites have been collecting valuable marine observation data since the 1970s. With the growing importance of reliable, current and local information of water on Earth, we should accelerate both the use of these datasets, as well as improve infrastructure to supplement and compare with fixed local stations. This expansion could be accelerated by policy and EO industry actions.
Discover solutions that have already been developed though our Copernicus Incubation start-ups.
Interested in EO funding opportunities? Visit CASSINI Hackathons.