Autonomous shipping is quickly becoming a trending topic. Several companies, such as Seafar, Westray, Damen Shipyard and Verhaert Masters in Innovation are each involved in this industry. However, covert topics show lots of uncertainties and complex and interwoven themes like insurance and technology cost.Technological advances might lengthen the adoption by the sector.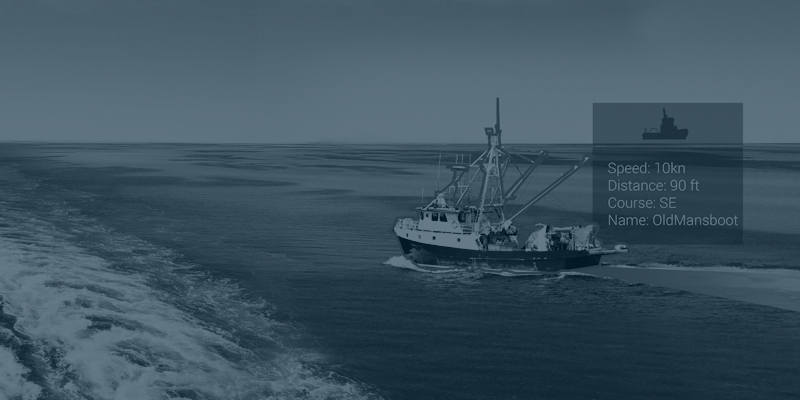 The reasons why companies want to automate the sector depend on their position in the value chain. Damen Shipyards, for example, sees the most added value in a higher level of ship automation to reduce crew size and improve safety. 90% of the accidents are related to human errors caused by fatigue. What can technological advances do?

Technology for autonomous shipping
AI technological building blocks can automate certain processes and steer ships autonomously. Integrating and maturing them into a trustworthy system is still ongoing. Pieter Huyskens, Head of R&D at Damen Shipyards, believes that in a 2 or 3-year window the price and maturity of these technologies could become acceptable.
Nevertheless Pieter Huyskens argues that successfully applying these technologies will highly depend on who will be able to integrate them into dependable and desirable applications. Roy Amara investigated the technological adoptions rate and our attitude towards them. Amara's Law shows that people tend to overestimate the initial potential of technologies. But do we underestimate the timeline when new technologies start to disrupt the market? If so, could we expect shipping automation, in part or even as a whole, sooner than the 2 to 3 years expected by shipbuilders?
We should realize that the person to profit most of this, will be the one that can best grasp end user's insights about which application has more market potential than others. Someone that can also integrate those insights into an application with the highest levels of dependability and hence be first in the market. This, however, requires getting started soon in order to learn what users want and develop skills to integrate these technologies well. In addition you need to evaluate which applications are more prone to be successful than others regarding desirability and usability for the end users.
Kenneth Ruyts, Founder of Westray, sees a tremendous benefit in deploying new contemporary communication tools that offer more interaction between vessels on the one side, and crew and the autonomous system on the other side. Technologies like Voice User Interface (VUI), using Natural Language Processing (NLP) based technologies, are becoming more mature and reliable by evolving from smartphone applications to more industrial settings. These VUI systems will allow the crew to automatically log all communication on the bridge, communicate between ship crews and vessels, and cover different languages.
The maturity level of object detection and interpretation is increasing fast. In open sea the situation is different than when entering the harbour, because distances, velocities and precisely path prediction of other vessels are crucial. Specifically situational awareness, such as the product developed by Westray using an AI-based prediction system, will become a prerequisite for further developing the market.
---
Download the perspective to continue reading on the technological advances in speed, memory and AI models for autonomous shipping.