It seems that after all, we're leaving the worst from Covid-19 behind us. The curve is flattening, governments are softening the lockdown measurements, and the world is starting to ask what's next. We're all wondering what it'll be like to leave the safety of our home and go back to "normal." There are still many questions to answer and much uncertainty in the air. One thing is sure; we will have to learn to adapt and overcome these new challenges.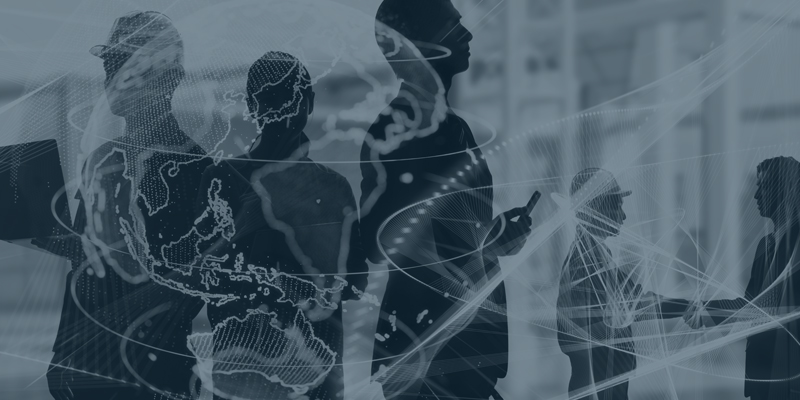 One and a half meters apart
According to the World Health Organization, the transmission of Covid-19 primarily happens from person to person through small particles from the nose or mouth that float shortly in the air or fall on objects around the individual. People can catch the virus if they breathe these droplets or if they rub their eyes, nose, or mouth after touching contaminated surfaces. 
This way of propagation is the reason why our primary defense against the spread of coronavirus has been physical distancing meaning staying at home as much as possible and avoiding crowded or public places. Reducing the ways people come in close contact with each other is essential to ensure the overall health of the population. What will happen when we go back to our workspace and try to stay safe?
To avoid a relapse or future outbreak, companies have to guarantee the well being of their employees and customers by taking into consideration all the safety guidelines. We need to put in place mechanisms that will ensure that people are following physical distancing and wearing face masks on the streets, in shopping centers, warehouses, production lines, and train stations, among other places. We all want to do our best to respect these directives. Still, we live and work in chaotic environments surrounded by millions of exchanges a day that won't be very easy to foresee. How can the people responsible for these safety measures make sure that all-time at all locations people are following and respecting these rules and regulations?

AI and physical distancing
A potential solution to the above is making use of AI-enabled tools. They're capable of detecting people's behavior and patterns by analyzing real-time video streams from cameras feed or geolocation data. Computer Vision (CV) is a field of Artificial Intelligence (AI) that trains computers to interpret and recognize the visual world. By analyzing digital images and videos, it can quantify if people are wearing facemasks, calculate the exact distance between individuals, or even map hot zones in a room to see where a group of people tend to gather despite the physical distancing rules.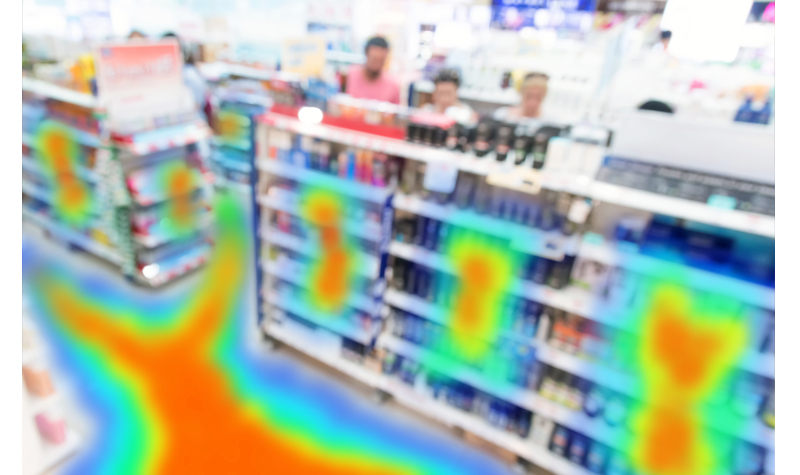 When selecting an AI solution, we need to take into consideration many parameters. How will I ensure a continuous and quality data-feed? Is my data being processed on an embedded edge device, on the cloud, or a local GPU? Are we developing our algorithms or using off-the-shelf solutions? There is a trade-off between speed, power consumption, and accuracy that, if not selected carefully, can affect the performance and cost and acceptance of your system.
For example, a smart shipping company was tackling a significant problem that most merchant ships encounter. They have limited detection abilities and a hard time recognizing at close range (even less at far distances) boats in between fog, mist, and waves, especially in high seas. The approach was to put a hybrid computer vision solution that combines stereo cameras, computational power, and GPU capabilities onboard with extensions to online components. Therefore, it doesn't depend on any online service when it's offline cruising international waters and can benefit from the cloud, while docked, to update the system with new data and learning algorithms.

This set-up can process images and videos to calculate the distance to the detected boat and estimate its speed. One of the main challenges of this approach was that traditional computer vision detection algorithms have limited capacity to process very high-resolution images without losing relevant information. By implementing a two-stage strategy, starting with pre-processing the data, we can use a Region-based Convolutional Neural Networks (R-CNN) to accurately identify ships and vessels in our high-resolution images providing a happy medium between accuracy and speed.

What about privacy?
An important topic creating concern around computer vision and artificial intelligence is privacy and safety violations. When talking about these, we should go beyond the idea of whether or not we can identify someone on camera footage. We need to treat the information gathered, processed, and analyzed as carefully as the individual's face and personal records.
Privacy-affirming is an approach where the privacy control is no longer in the hands of humans. Computer vision systems would only provide genuinely needed information for a particular application. This way, no one would ever visually see any image footage, only processed outputs. Will our notions of privacy differ if that information is being collected, observed, and interpreted by humans or by machines? Is "privacy-affirming" the right one to use?
Tracking if people are respecting physical distancing can be the difference between a healthy recovery or a setback. But there is more to it than just this; the real value comes by improving as a society from the information provided. What else do you think we can do with this technology?
---
Download the perspective