Blockchain, it's more than a buzzword, a hype, and then we haven't even talked about Bitcoin. The potential of the underlying technology is truly immense.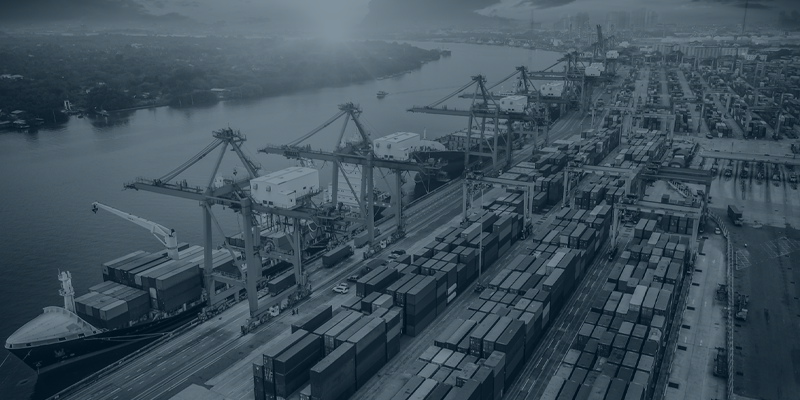 The centerpiece of the blockchain concept is recording data in a decentralized and distributed manner. Whereas most companies within the logistics and supply chain are hesitant to share data on their processes, there's additional reluctance because everyone would be able to access all data. That is why too much of the logistics world is still stuck in the era of paper documents. Blockchain could solve this and create visibility, transparency and traceability. In this perspective, several experts will share their knowledge and debate whether or not blockchain is the holy grail for logistics.
Standardized platform
Technology enables transparency in the supply chain, improves efficiency and reduces costs. The purpose is to bring and create transparency, providing a trustworthy platform, and to create revenues. Geert De Wilde, CEO of Nxtport International puts clear challenges on the table: "The main challenge is that each company has a different data model, which can't be pushed into one model." The backbone of this technology is blockchain. However, in terms of integrability it's not mature enough to be the only platform, supporting all data formats that are interfacing with the fragmented landscape. Therefore a first step towards standardization is to be encouraged.
Master data management
Technical limitations of blockchain can never be an issue. The former limitations such as technicalities, securities and scalability don't cause problems anymore. The technology has significantly evolved and become mature. There are lots of buzz and promises around blockchain, but what can we fulfill? A digital certificate could be interesting for different participants who work on the same logistics network, where blockchain is in the middle, such as digital messages and data usage. Nevertheless, once standardization will have evolved, blockchain together with physical internet and AI can add significant value. If we want to go to that future, we need to manage these technologies together, a so-called master data management. Michiel Valee, Founder and Tech Lead of Dockflow states: "Blockchain creates value for larger companies, whereas due to the current lack of standardization it doesn't make sense for smaller companies and use cases yet."
Download the perspective to continue reading about the economic value and implementation of blockchain in ports and logistics