Commuting traffic in these innovative times is completely different than roughly 10 years ago. We're making more use of multimodal transport: combinations by car, public transport, bicycle or e-bike. Thanks to the introduction of e-bikes, we also cover longer commuting distances by bike. However, no one likes to leave their expensive e-bike unsecured or unprotected against bad weather conditions at the station or on the company car park. Moreover, when you don't use your e-bike during the working day, you want to use that time to charge it.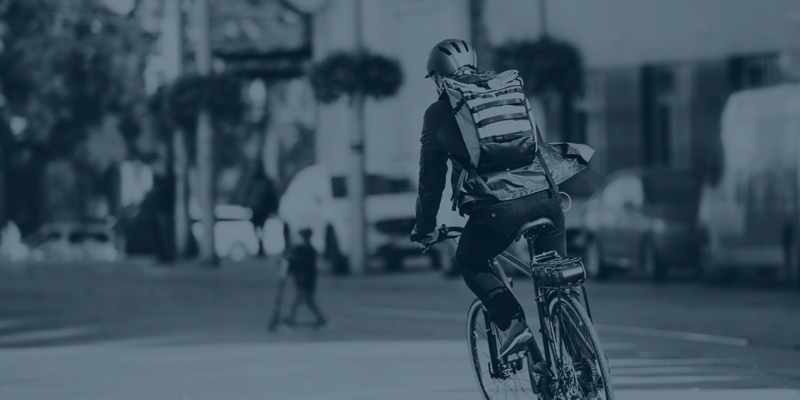 Bicycle locker of the future
Therefore new needs and demands arise in relation to our daily transport. As a user you want to be informed about the presence of your bike, how much is your bike already charged, is the access to your bike still closed … You may also want to receive a warning on your smartphone in case of a suspicious event (gate open, bike moves …) so you can act immediately.
These changed requirements mean that a bicycle locker has to be more than just a mechanical construction. A bike locker must therefore evolve into an intelligent, integrated solution where mechanical, electronic and software components are connected in a seamless way. The bike parking of the future no longer stands alone, but is connected to its users and managers, is aware of its environment and automatically responds to it (access control, security, status reports, recommendations, …). That way, the bicycle parking facility not only fulfills a utility function, but becomes an intelligent and personalized service as well.
Manufacturers of bicycle parkings face a huge challenge here. At the same time, the technical upgrading of the bicycle storage is a great opportunity to create added value as a manufacturer and thus have a strong competitive advantage over previously low-cost solutions from low-wage countries. Not only in the field of architecture, but also in the field of the earnings model, new opportunities arise. Consider, for example, offering 'bicycle storage as a service' via a subscription model.

System structure intelligent bicycle locker © VERHAERT

8 attention points of a bicycle locker
So we can clearly identify 2 trends for access hardware:
Mechanical locks are being replaced by electronically controlled versions.
The introduction of connectivity and apps in simple applications to make them more intelligent.
As both challenges require different competences than traditionally necessary in the sector, it becomes a greater challenge to develop new products that are ready for the needs of tomorrow and to be able to overcome these technical and non-technical challenges.
---
Download the perspective to continue reading on the 8 (non-)technical challenges and the partners to get the technological know-how in order to bring this story to a successful end.