Although innovation program managers can cradle ambitious plans of a smooth-running innovation engine, the reality is often that the context for change is sticky. Rather than fighting for budget and leadership buy-in, and creating frustrated innovation champions, it is better to take it one step at a time. Building an innovation culture is often mainly about change management, so let's investigate how to get everyone on board.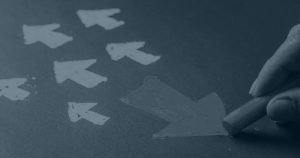 Understanding stakeholders
For newly appointed innovation managers, setting up initiatives across the organization can be challenging for various reasons. To avoid opening Pandora's box, you need to set expectations straight. What is often coined pejoratively as 'innovation theater' might actually be an essential first step to rattling the cage in the organization. Not every company is ready for advanced innovation accounting and ROI optimization yet.
Innovation champions require a platform, clarity and support
Whenever you poke potential innovation champions to participate in ideation campaigns or idea development programs, it is paramount to understand that they are likely to put in the extra hours. In return, they expect to gain an interesting learning experience of creativity and entrepreneurship and a platform for visibility in the company. So, whatever initiative you are launching, be clear about what will be in it for them. Even if there is no fixed process for further idea development yet. Failing to provide clarity will create frustration that generates the fastest way towards resignations by disappointed innovators.
Leadership requires manageable processes and mid-term vision
Securing endured support and budget from the leadership comes with a price. The program will be monitored in a way the management is used to, probably both in a data-driven and gut-feeling way. Align firmly about what you want to achieve, as ROI or 'innovations to the market' will rarely be feasible metrics. In lower maturity levels, it would rather be about how many colleagues were involved, participant satisfaction scores etc.
Operational management requires tangible growth opportunities
Middle management can be great enablers or blockers for your innovation program. They can endorse their workforce to participate or complain about a lack of tangible output for their business unit with upper management. So once again, be concise about what they can expect in terms of output (in years 1, 2 and 3). Hear them out on what is keeping them up at night and how your innovation program can alleviate that. Consider also things lik team collaboration, personal development and employer branding as added value.
Download the perspective to read more on how to nudge your company towards innovation greatness.
Level 1: Ad hoc
Level 2: Foundation
Level 3: In control
Level 4: Internalized
Level 5: Excellence