Digitally connected and intelligent appliances with features that nurture endless user customization. It might be the dream of the future food and beverage industry. However, it represents a huge challenge to appliance innovation.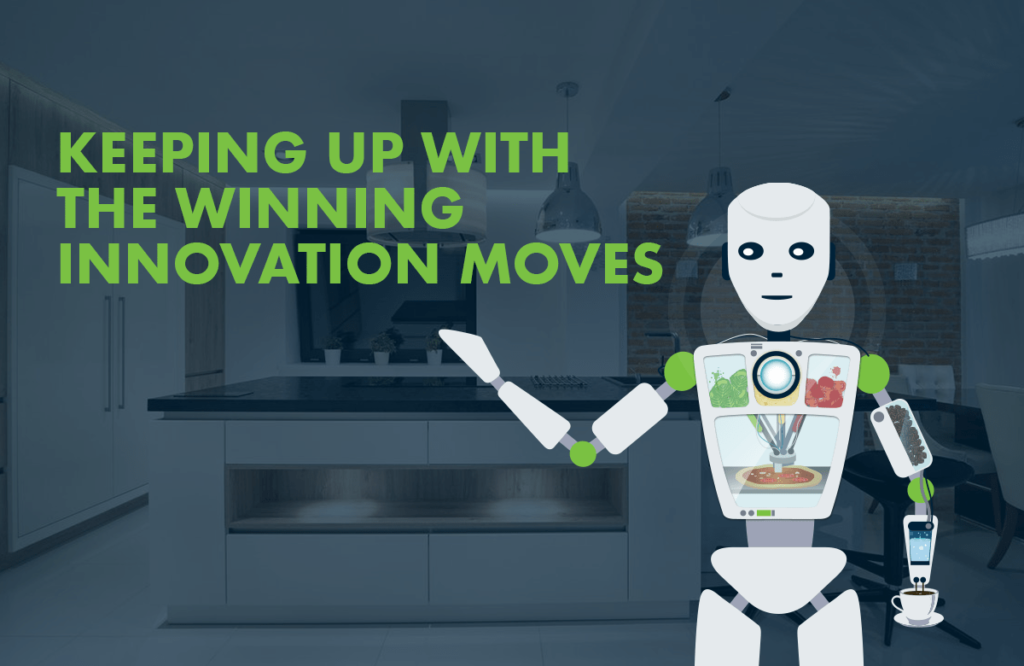 Appliance manufacturers are betting on the next big innovation linked to the emerging hot trends. Yet, making a match of appliance innovations to consumption trends is not a straightforward comparison. Not all consumption and consumer trends present an innovation opportunity to appliances.
Consumption trends become more adventurous. There is a lot of experimentation, pop-up, customization and experience induced by increased traveling, TV shows and social media channels. Yet, this is so permanently impermanent. Always changing. It is often a brief hype of a certain taste sensation that no appliance can manage to capture in a profitable way. It is hard to hit the mainstream market before the next taste experiment has taken over the minds of consumers. Do you still remember the short life of frozen beer foam and related appliances? It was gone before many of you noticed it … some appliance investments were wasted along the way.
The growth of the cocooning trend keeps the appliance manufacturers persistently interested to develop the dream appliance that will be placed right in the middle of consumers` kitchens. There are ever more efforts put in the R&D of new functionalities, more convenience, and intelligence. It is directed towards appliances that could "do more" or "enhance quality & experience" of well-known beverage or food products. At Verhaert/Masters in Innovation, we did a market- and patent-study for the cold beverage industry (latest edition 2012 – 2017). The set of appliances that offer more variety and more custom-made beverages constitutes an important part of the innovation landscape today (20%). Moreover, we noticed that in this category there were ~ 3 times more patents than new appliance launches. Thus, a large market activity might still come.
Among other key trends, we cannot skip mentioning the digital trend. Appliances are no exception there. The digital connected appliances are coming up to please the consumers offering them remote interfaces and additional intelligence along with more control, more information and more interaction. These appliances will work with a variety of promises targeted at different consumer segments. First of all, for those who want to have everything digitally connected while cocooning at home. Secondly, for those who want to co-create their food & beverage experience in service centered horeca markets and, finally, for those who want to make a well informed decision and even get an advice matching their individual needs and believes (e.g. healthy, quality…).  Yet, similar to "connected home" this appliance trend can be expected to explode within the next 5 years.  Obviously, the digital trend will similarly also hit on trade and off trade with the promises of supply chain efficiency and more on-demand logistics.
---
Download the perspective to read more
Please enter your email to download the perspective and read the next two chapters.