Every 2 years the laboratory industry meets in Munich on the prominent Analytica fair. A great place to see, hear and feel what the future of MedTech and BioTech looks like. Digitization, advances in sensoring and automation are the drivers for innovation in the MedTech industry.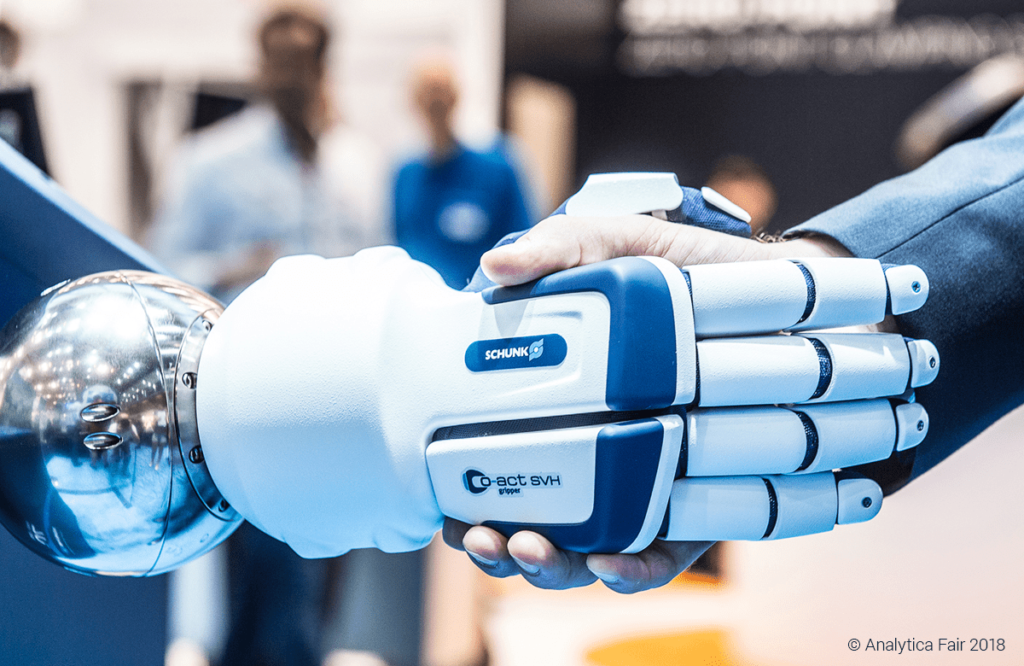 These 5 innovation trends are my personal insights.
1. Smart labs
Laboratory automatization plays an important role to answer the demands for accurate, efficient and safe lab work. Automating complex lab processes require new concepts to meet the challenges of the future. I.e. an holistic approach (systems of systems) can deliver new innovation by taking into account all features, constraints and conditions. Connected laboratory devices offer immense advantages, but they come with an equally high demand of data protection. Users require personalization, smart functions and efficient interfaces without negatively impacting the accuracy of the results.
2. Combined imaging
There is a trend for laboratory devices to combine several methods of measuring. An example is Raman-imaging. Chemical analysis and imaging come together through the combination of Raman-spectroscopy with information coming from microscopy.
Verhaert saw this evolution coming and built up expertise in combined imaging projects. One used Wollaston prisms to increase precision in Raman-spectroscopy, upgrading the product design to polarization-resolved Raman-spectroscopy. We're looking forward to implement this knowledge in your application.
3. Food analysis
Discovering authenticity is an important topic in the food industry. This is triggered by the increased consumer demand for bio products and sustainable agriculture. This has led to an increased demand for detecting pesticides, herbicides and hormones in food. The time has come to transfer expertise from medical diagnostics to the food industry and help tackle these questions.
4. Life sciences and personalized medicine
Analytica showed several solutions allowing a shorter processing time (efficiency) and better ways to interpret results (effectiveness). The fair presented a wide range of techniques from sample preparation and liquid handling to full instrumental analysis with interfaces to mass-spectrometry and imaging methods. We see potential applications in immunology, molecular biology, bio reactors, assays, chip technologies through high-throughput screening, sequencing or laboratory automation etc.
Current technologies are often based on immunoassays (mostly ELISA), mass spectrometry, chromatography or spectroscopy. Since they require human interaction for sample preparation, those technologies are not yet available in online set-ups. Verhaert has experience in the development of immunoassay and optical systems for life sciences. The expertise of Verhaert's labs are used f.e. in single-cell photoporation, fluorescence and hyperspectral imaging and online monitoring of bioreactors.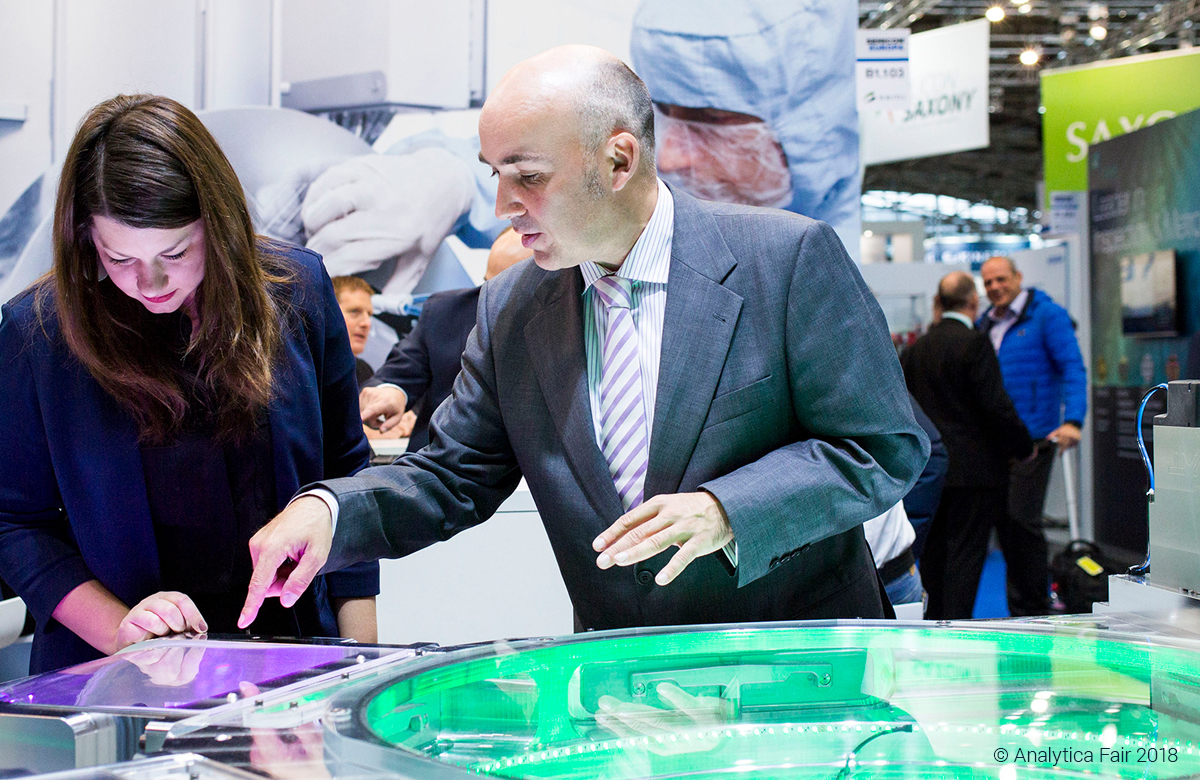 5. Cosmetics
How authentic and bio-compatible are cosmetics? To which level do they contain harmful and toxic substances? The current state-of-the-art devices give the answers, using (bio)analytical methods and perform these tests in a fully automated set-up.
With customers like Fresenius Kabi, Henkel, Hutman Diagnostics, Pall, Stryker and Zeiss, Verhaert has been active in the German and Swiss market for several years.