Verhaert Masters In Innovation, a fast-growing innovation service provider, and the AXE group (Ahlers – Xylos – AXE Investments), which stands for Access to Xcellent Expertise, are pleased to announce that the digital product agency Bagaar is joining Verhaert's new umbrella brand Verhaert Digital Innovation. This extends the capabilities of Verhaert Digital Innovation for digital end-to-end solutions further, making it a leading B2B digital product development company. This brand will give customers access to an even more complete set of services, focusing on user-centered, business-driven, technology-enabled solutions, to boost their capacity to innovate.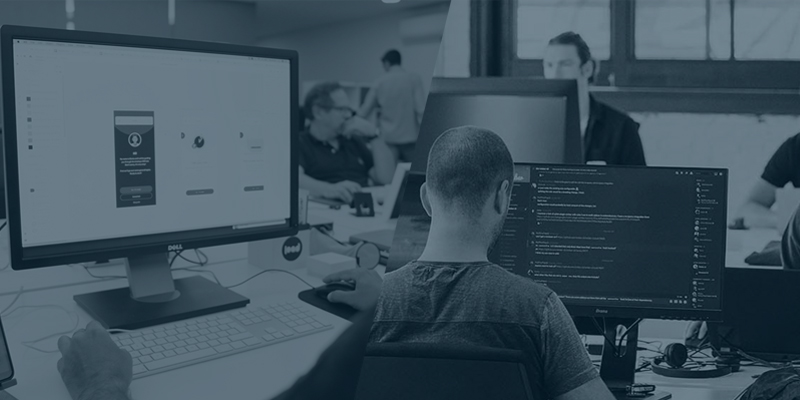 Growth strategy for digital end-to-end solutions
Both Bagaar and Verhaert have a similar DNA, combining user-centricity with a strategic business focus and strong technological expertise. This ensures an easy integration and collaboration between the teams in the future under the new umbrella brand within the group, Verhaert Digital Innovation.
This brand will cover all digital competences from the teams of Bagaar, Verhaert, Load and Pegus Digital, and offer an even more complete and profound set of services. The multi-disciplinary team ensures a seamless execution of the ideation, validation and implementation. With a hands-on approach, Verhaert Digital Innovation delivers high-quality digital solutions ranging from backend, frontend and mobile applications, to hardware, electronics and infrastructure.
"With this deal the AXE group, including Ahlers and Xylos, enter into a strategic partnership with Verhaert to cooperate on key innovation projects. Our employees and customers are excited to join Verhaert Digital Innovation, allowing us to continue innovating strategically", says Christian Leysen, Chairman AXE Group.
Perfect match for extended digital product development
Bagaar strongly believes that sustainable business revolves around people and that technology is a tool to change the way to do business. This vision, in combination with their start-up DNA, encourages and fits perfectly with Verhaert's RICE strategy, which values open and innovative thinking, inverted learning and a 'can do' fail cheap, learn fast approach.
Located in the center of Antwerp, Bagaar's vibrant offices will help to further attract new ambitious talent to support and extend our portfolio. The current customer portfolios of Bagaar and Verhaert are already highly complementary and cover multinationals and start-ups throughout Europe in the smart home, mobility, logistics, FMCG, health and space industry.
"Together, we connect the digital and physical innovation world and enable our customers to optimize their processes and create new opportunities more successfully. By building end-to-end solutions and developing more successful digital products and applications, customers will boost their capacity to innovate", continues Koen Verhaert, CEO Verhaert Masters in Innovation.