On 22 November, Verhaert participated to the Best Practices workshop of the European TTO Circle. This network aims to boost innovation in Europe through technology transfer. Verhaert shared its approach on technology valuation (business scenario, tools, sprints …) and the crucial role of a broker to recognize unexpected opportunities.
Evaluation of intangibles and novel technologies
The European TTO Circle Network organized a workshop focusing on the evaluation of intangibles and novel technologies. One of the key objectives was to discuss different methods to evaluate Intellectual Property in the best way. They invited external partners from the private sector, an opportunity for Verhaert to share its approach on the technology valuation process.
Technology valuation process and the role of the broker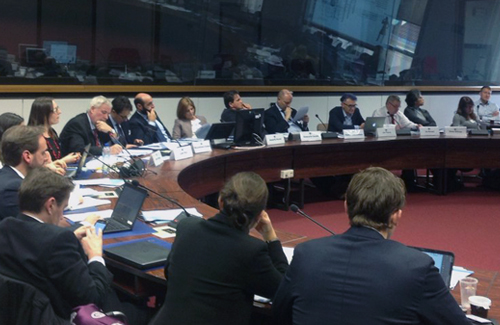 Zane Smilga, coordinator of InnoLab, highlighted the value of technology, the process and the innovation brokerage. The brokers are the fundamental link between technologies, ideas and people. They help to explore multiple alternatives and define the value of the context for future business. There are a number of tools available to envision, validate and prove the potential value of a technology. Interested to know more about the value potential of technology? Contact Verhaert to explore breakthrough opportunities and necessary services to increase value.
Boost innovation in Europe
Europe needs more innovation: to strengthen its global competitiveness, enhance its economic position and tackle major social challenges of the 21st century. One way to encourage innovation is through technology transfer. To facilitate and support cross-border networking of national knowledge transfer offices, the European Commission established the TTO Circle Network. This initiative aims to enhance collaboration on knowledge transfer among Technology Transfer Offices (TTOs).
In March 2017, they will launch a report that captures all the discussions of the workshop with an analysis on possible commercial and policy implications.
Download the presentations at the TTO Circle Platform.