The integral service provider in product innovation, Verhaert Masters in Innovation, has received a research grant from the Flemish Agency for Innovation and Entrepreneurship (VLAIO). With this financial support, Verhaert is developing state-of-the-art artificial intelligence (AI-)driven robot technology.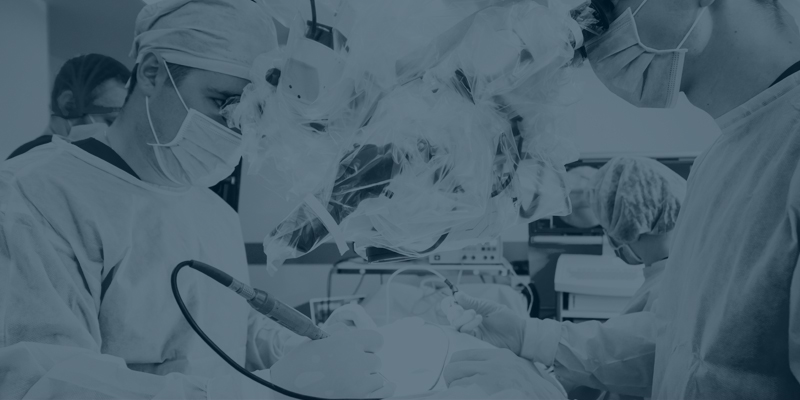 AI driven robots for neurosurgery
With the VLAIO research grant, Verhaert is launching a new technology platform, allowing Flemish companies to accelerate development in AI-driven robot systems. This way Verhaert helps companies to cost-efficiently use state-of-the-art technologies for new products and service.
Initially, Verhaert focusses on developing a demonstrator for neurosurgical procedures. The AI-driven robot uses MRI and CT images to increase the precision of the robot to <1 mm. This is necessary to enable robotic surgery for interventions that cannot be performed with the current technology.
Other partners are also involved in developing this demonstrator: the UZ-VUB for the supply of medical images and the IMEC research institute for pre- and intraoperative image processing. Moreover, the new technology is widely applicable in other medical sectors such as eye surgery, gynecology and orthopedics. AI-driven robot systems have a wide range of applications, which means that they will enter far beyond the medical sector as well.
Extending expertise in AI and robotics
Verhaert wants to strengthen its position as a progressive innovation company and play an important role in the rapidly growing robot market. "We are very pleased to receive support from VLAIO for this," confirms Ann Van Mele, Sales Coordinator Smart Medical & Health,  "We look forward to further extend our expertise in AI and robotics and help medical companies applying robot technology to groundbreaking products or services."
Laurent Houtsaeger, technical coordinator, is also enthusiastic: "We want to position ourselves as the first point of contact to support companies in the development of AI-driven robot systems. With the support of VLAIO we can greatly increase our efforts, so that we can maintain that position for years to come."