Verhaert Masters in Innovation and SpaceTec Partners are pleased to announce that they will jointly implement a €1.2 million contract to support space research and innovation by organizing hackathons and offering mentoring to start-ups.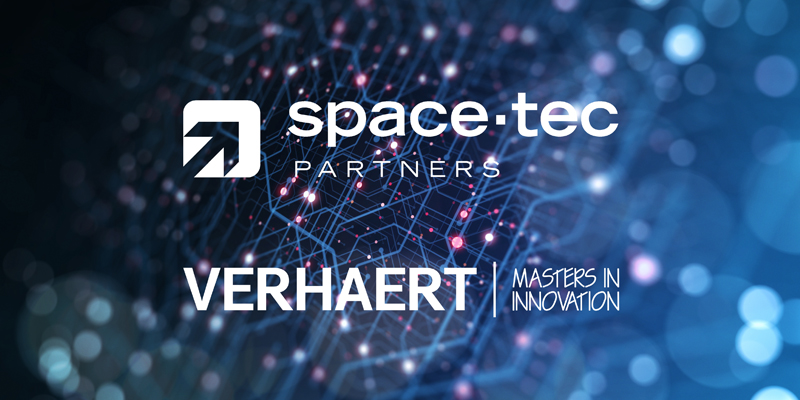 European space hackathons & mentoring
The contract has a potential value of up to €3.6 million and will implement the European Space Hackathons & Mentoring program on behalf of the European Commission. It includes a series of 2 hackathons in 2021 and another 4 hackathons in the following 2 years upon renewal of the contract. It is a first step within the Competitive Space Start-ups for Innovation (CASSINI) initiative of the European Commission to grow the number of start-ups that successfully commercialize innovative European space technologies.
Each hackathon runs simultaneously at up to 10 locations. For the organization of the hackathons and mentoring, we count on the support of local organizers, for whom this is a great opportunity to enter the fascinating market of space-based innovation and entrepreneurship.
Boost chances to succeed & accelerate growth
The CASSINI initiative will boost the opportunities for space start-ups to succeed thanks to technical and business support. On the other hand, it will accelerate their growth and scale-up by attracting more private investors. CASSINI streamlines existing initiatives and contemplates new ones, to support innovation and start-ups. As part of the European Strategy for SMEs it will create a coherent, long term, structured, focused and scalable public support mechanism.
Foster the commercialization of European space technologies
Supporting innovation and entrepreneurship among the space community in Europe is a topic close to the hearts of Verhaert Masters in Innovation and SpaceTec Partners. Thomas Tanghe, Partner at SpaceTec Partners: "The new CASSINI hackathons will build on the legacy of innovation programs our companies jointly implemented for space such as the Copernicus Accelerator and Point.IoT. Together, we are looking forward to continuing our efforts toward fostering awareness and user uptake for the components of the European Space Program: Copernicus, Galileo, EGNOS, GOVSATCOM and Space Situational Awareness (SSA)."
Sam Waes, Program Manager for the OpenLab at Verhaert Masters in Innovation, adds: "We want to integrate the CASSINI hackathons in a relevant space ecosystem. Thanks to our well-developed methodology and innovative approach, we are experienced in reaching audiences in- and outside the space community, covering multiple professional fields with a very broad geographic coverage in Europe. During the hackathons, we want to encourage human interactions and give start-ups access to a wide pool of mentors."