Are you thinking of applying AI in your company? Join the workshop on Wednesday 12 June at The Beacon and discover how AI can bring value to your business.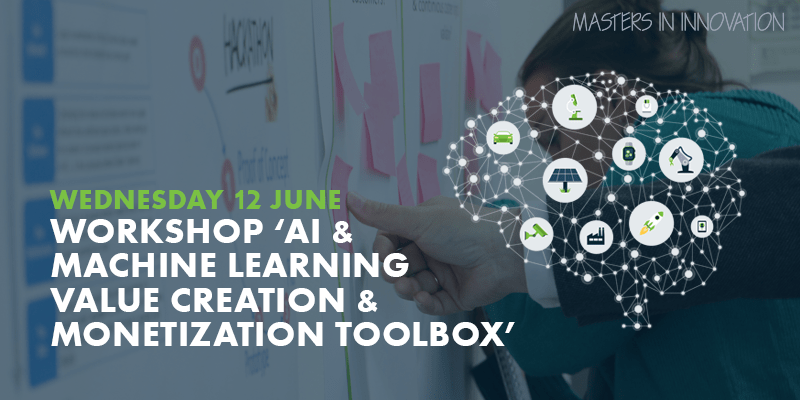 Get yourself ready for a future with AI
Prepare your organization, products, services and team for Artificial Intelligence with the 'AI and Machine Learning value creation and monetization toolbox'. During the workshop you'll learn how to select and annotate data, build models, decide on features and define what you want to predict. Assess where you are and what your organization should do to create value through AI.
Sign up for the workshop
Wednesday 12 June, 14h at room Fearless in The Beacon. Registrations are free but required since seats are limited.
About Get Connected at The Beacon
From 11 till 14 June it's buzzing with activity at The Beacon. Discover the added value of IoT and AI during workshops, panel debates or just networking. In 4 thematic days you get a glimpse of the future. Visit the The Beacon for more information.