As the fast-moving consumer goods industry continues to evolve, companies are facing new challenges and opportunities. One area where AI and data are making a significant impact in the realm of customer engagement.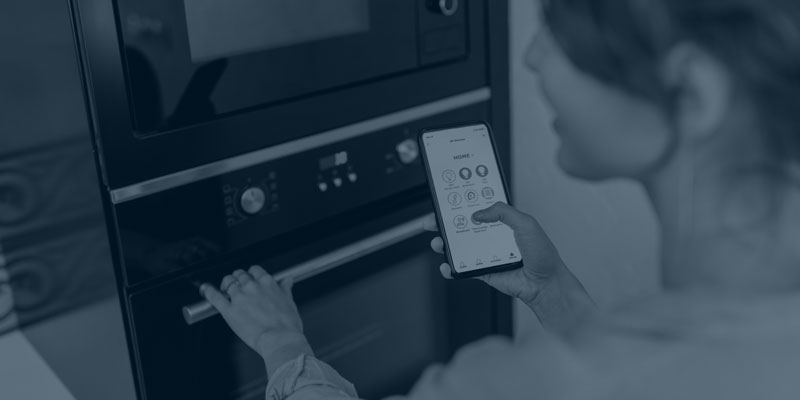 Personalization and optimization of consumer interaction
Engaging customers and increasing convenience, user experience, and personalization are essential to staying competitive in today's market. However, this can be difficult to achieve without the right tools and technology. AI and data can help resolve this pain point by providing personalized recommendations, detecting individuals, demographics, or behavior patterns, and adjusting to them in real time. This allows companies to create a more engaging and personalized experience for their customers, which can in turn lead to increased customer satisfaction and loyalty.
Another pain point for FMCG companies is the guarantee of optimal quality and proper usage of their appliances. When appliances are deployed in the field, it can be challenging to ensure that they are functioning properly and delivering the best possible experience to customers. AI can help resolve this pain point by fine-tuning and optimizing local process parameters in real time. This allows appliances to automatically check and adjust the dispensed product, ensuring the best possible quality for customers.
Real-time appliance optimization
In addition to these specific pain points, AI and data can also help FMCG companies in a number of other areas. For example, advanced user interfaces can help increase customer engagement through more intuitive and fun user experiences. AI can also be used to drive value in a fleet of smart appliances, providing usage pattern detection, predictive maintenance services, and automated refilling services.
Furthermore, AI can improve churn, demand prediction, logistics, and inventory management. According to a McKinsey report, AI systems can reduce 65% of lost sales due to out-of-stock situations. The report also highlights that AI can reduce 10 to 50% of warehousing costs. Thus, AI forecasting can help organizations increase revenue by enhancing sales and cutting down inventory costs.
AI can also be used for market analytics and pattern discovery. Companies are often sitting on mountains of data, but it can be difficult to find the hidden patterns that can increase product placement, evaluate new product launches, or determine when to delist a product. AI systems can help by categorizing both distribution and retail stores based on location, seasonality, and demographics.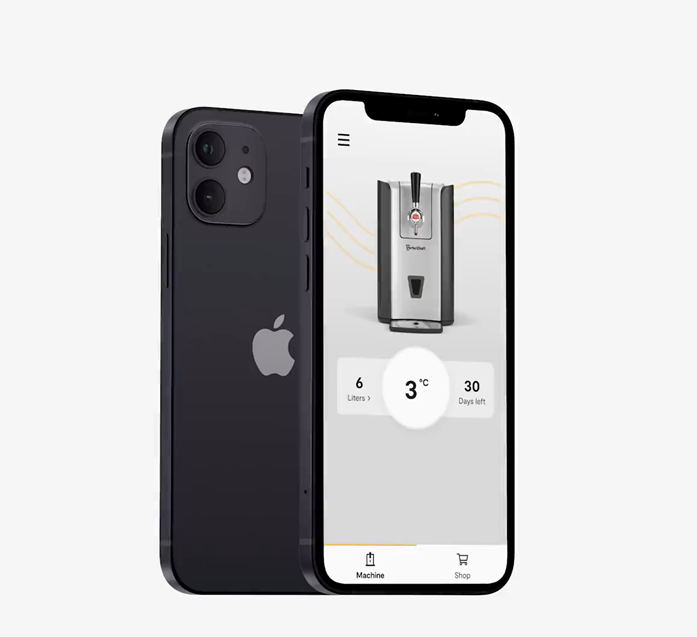 Source: Beer Hawk – PerfectDraft app
Finally, customer sentiment analysis is another area where AI and data can help FMCG companies. Understanding the true feelings of customers is invaluable, but dealing with large amounts of webshop reviews or sifting through customer complaints can be tedious. AI can help automatically detect sentiment in written and spoken language, as well as facial and emotional expressions, providing valuable insights into customer sentiment.
In conclusion, the use of AI and data can help FMCG companies resolve a number of pain points, from personalization and gamification of customer interactions to real-time appliance optimization and smart appliances. By leveraging the power of AI and data, FMCG companies can create a more engaging and personalized experience for their customers, leading to increased satisfaction and loyalty.
Curious about what else AI can do? Check out our services page!