Turning averagely-engaged customers into highly-engaged customers, can triple a company's annual topline. You don't need to look for a stronger argument to relentlessly look for new ways to boost engagement. Especially in a periods of crisis, when it might be difficult to launch entirely new value propositions, it's highly rewarding to screen for impactful customer experience improvements.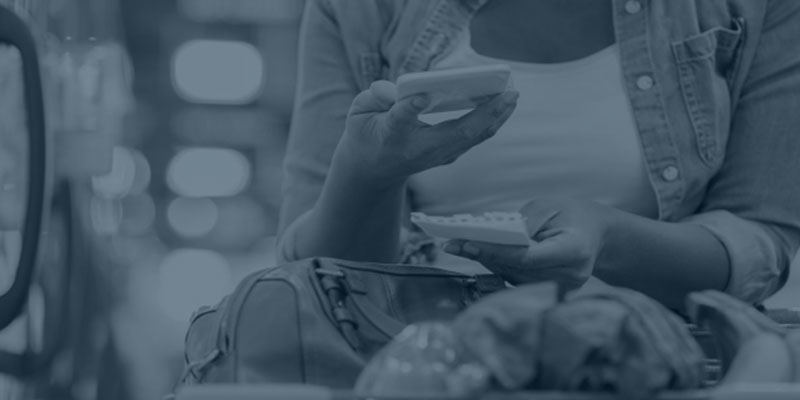 Adapting to the new market reality
75% of customers admit that they're more likely to buy from a company that continues to address their needs, and they're even willing to pay more for a better experience. Customer experience (CX) plays an essential part in the buying process, and if customer behavior changes, you should change with them. This impacts both your business model and target market and challenges you to keep up with the always-connected and ever-changing customer and remain relevant throughout the entire journey. Take for example a customer in a retail shop. Before making the purchase, they can easily look up the product online to find better offers. How do you deal with this, or even play into this? This is where new (digital) technologies can give you more detailed insights to continue increasing customer lifetime value.
Expanding your buyer persona
With a constrained development budget, it would be an absolute waste to dive into digital or physical feature development before understanding which experience you want to deliver. A success factor to effectively identify monetizable CX options is to go beyond the persona you already know: map out which other users, influencers, and advisors are involved and in which needs are underserved. If you look at professional construction devices for instance, you should take into consideration the drive towards the lower total cost of ownership for a large contracting company (e.g. energy usage and traceability), on top of the traditional usage features (e.g. drilling performance and cordless).
Want to know more?
Have a look at our webinar with different examples of how digital transformation can boost the CX for your clients. Don't hesitate to reach out if you'd like to explore your options.