Extending the lifespan of all smartphones in the European Union by 1 year would equal removing 1 million cars from our roads. It's just one of the examples of how electronic and ICT devices impact our environment. Despite their relatively slow circulation speed compared to single-use consumables and packaging, they yearly generate around €55B in lost materials globally, with only 42% of the European units being recycled. In this blog, we'll bring 3 inspiring examples of companies breaking through the status quo.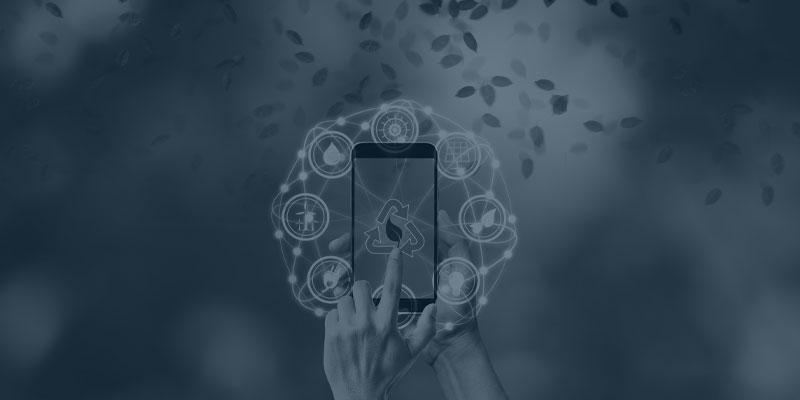 From Red Ocean…
The traditional strategy for a considerable part of the OEM peloton in appliances and ICT has always been to survive the red ocean based on cost efficiency. This has kept back sustainability claims to the end of a long queue of investment priorities. Only when the European Union tightens the right-to-sell through eco-design directives and take-back schemes, the OEMs are forced to make serious circular moves.
Since 2020, the European Commission has been further increasing the stakes with its New Circular Economy Action Plan. This instigates producers towards circular design (e.g. modularity and common charger standards) and right-to-repair (e.g. repair manuals and spare part availability).
… to Green Ocean
Taking a circular initiative in this value chain can open up the blue ocean, or should we call it the green ocean as of now? Let's have a look at 3 inspiring European players in this sector that have chosen to be ahead of the curve:
Prime Computer
Prime Computer is a Swiss-based PC manufacturer bringing 'life-long companions' to the market based on component modularity and on high supply chain flexibility with the assembly site in Switzerland. It runs its own end-of-life program and significantly invests in designing for longevity, reusable components, and low power consumption in the use phase.
Bundles
The Dutch start-up Bundles is demonstrating how to leverage servitization in order to decrease the footprint of dishwashers, washing machines and coffee machines. Bundles offers pay-per-month and even pay-per-use contracts, guaranteeing top quality and highly energy-efficient machines through partnerships with top-tier OEMs such as Miele. By making the devices connected, their condition, energy and water consumption are closely monitored.
Groupe SEB
If you would get the feeling that this is still a risky start-up world with a focus on expensive appliances, have a look at what multinational Groupe SEB is doing with its much smaller appliances such as Moulinex and Rowenta. Not only is the company heavily invested in design-for-repair and repair services (e.g. 10-year service life guarantee), it is also deploying 3D printing of spare parts to minimize transportation costs and it is rewarding consumers with coupon credits for return logistics.
Let's define your next move
Are you inspired to explore the frontrunner potential in your segment? Reach out to us to de-risk the journey. In the meanwhile, don't miss out on our InnoDays on November 16th in which we'll share tools, strategies and technologies for sustainable innovation!