If you are into manufacturing, sales (or distribution), collection, processing or re-purposing electrical and electronic equipment, recent changes to European legislation will impact not only your current business (and product design), but might also change your approach towards 'circular economy'. In this article, we explore how this (mandatory) corporate social responsibility might be a strategic opportunity to start innovating your business towards delivering low environmental impact products and services whilst still being commercially competitive.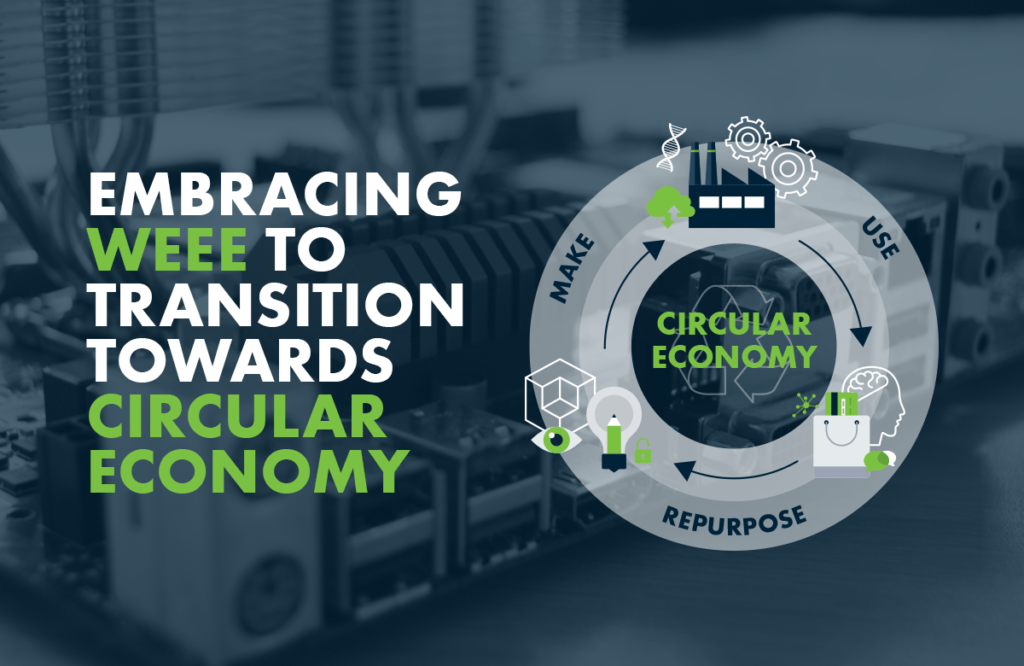 According to the European Commission
Waste of Electrical and Electronic Equipment (WEEE) such as computers, TV-sets, fridges and cell phones is one the fastest growing waste streams in the EU, with some 9 million tonnes generated in 2005, and expected to grow to more than 12 million tonnes by 2020! To address these problems several pieces of legislation have been put in place:
The directive on the restriction of the use of certain hazardous substances in electrical and electronic equipment (RoHS Directive) which sets restrictions upon European manufacturers as to the material content of new electronic equipment placed on the market.
The Ecodesign Directive which provides consistent EU-wide rules for improving the environmental performance of products (such as household appliances, information and communication technologies or engineering) and sets out minimum mandatory requirements for the energy efficiency of these products.
The directive on Waste of Electrical and Electronic Equipment (WEEE Directive).
What is WEEE about?
Waste of Electrical and Electronic Equipment (WEEE) is a complex mixture of materials and components that because of their hazardous content, and if not properly managed, can cause major environmental and health problems. Moreover, the production of modern electronics requires the use of scarce and expensive resources (e.g. around 10% of total gold worldwide is used for their production).
The first WEEE Directive (Directive 2002/96/EC) entered into force in February 2003 and provided for the creation of collection schemes where consumers can return their WEEE free of charge. These schemes aimed to increase the recycling of WEEE and/or re-use and set collection, recycling and recovery targets for all types of electrical goods, with a minimum rate of 4 kilograms per head of population per annum recovered for recycling by 2009.
However, to effectively improve the environmental management of WEEE, an improved product design is needed that builds upon an ecosystem that envisages circularity, and that aligns the design with manufacturing, collection, upcycling and recycling of electronics.
Yet how do you manage this?
---
Want to know what this means for your business?
Download the perspective to read more.