How do you guide your company through the current economic, environmental and talent shortage crises to claim innovation leadership? Discover interesting insights, inspiring cases and exciting methodologies and tools to boost your capacity to innovate. Join us for the InnoDays from 15 to 17 November to learn from and connect with industry peers and experts at AB InBev, Henkel, and VITO.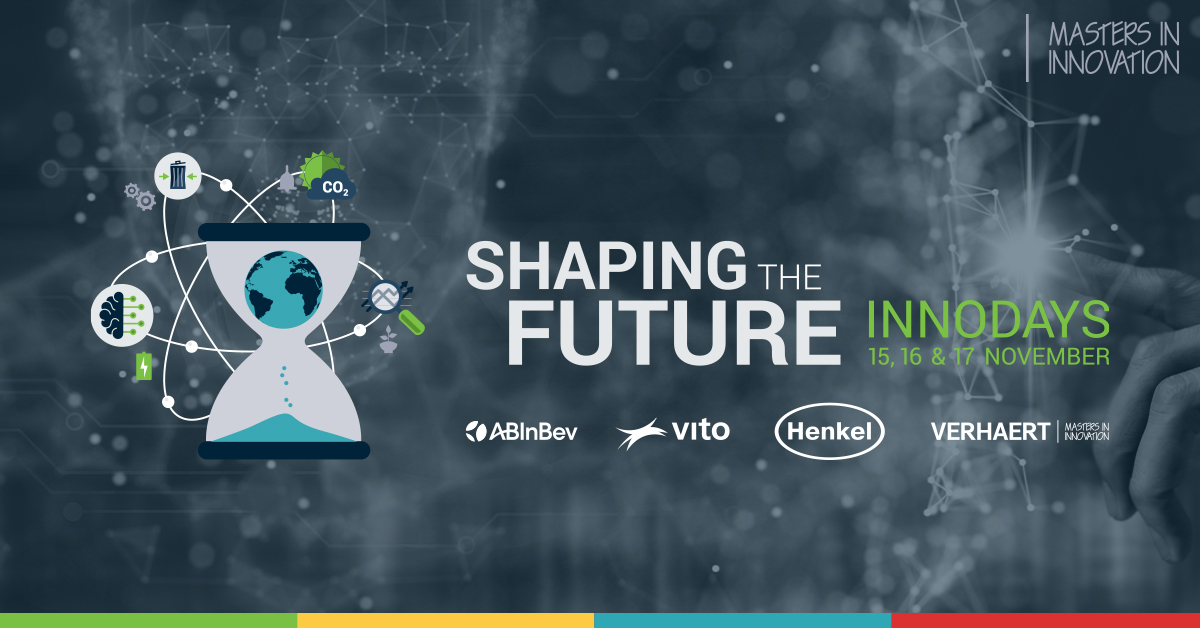 Reorienting innovation to do more with less
Few people have faced the challenge of leading a company through a crisis. The current situation presents a perfect storm, combining inflation and climate change with shortages in materials, energy and talent. Innovation has proven to be the best way to rebound from a crisis time and time again. Will this be the case now too?
Although the challenges are hard, new methodologies and technologies are constantly popping up. Digital and climate-neutral technologies, as well as innovation tools and strategies, offer tremendous opportunities to do more with less. The question remains: how do you organize innovation, set out new priorities and apply these new technologies to claim innovation leadership?
3 days, 12 webinars and one-on-one meetings
How can you guide your company through the current crises with innovation? Because there are many different opportunities, the InnoDays event includes 12 webinars with 3 main themes. In addition, you can meet and connect with the speakers and other interesting participants using Conversation Starter.
Tuesday 15 November • Innovation for crisis rebound
Adjust your strategies to boost your capacity to innovate and do more with less
New business creation to overcome inflation & sustainability needs
Installing a shock-resilient innovation culture
Innovation via reduction: a pathway to a great outcome?
Minimizing the valley of death – the economics of emotions
Wednesday 16 November • Climate-conscious change
Eliminate your carbon footprint with new technology and open innovation
The evolution and potential of direct carbon capturing
Sustainable design to reduce company value chain emissions
The quintuple helix: innovation through public & environmental insights
AI-enabled sustainability through process optimization
Thursday 17 November • Digital-driven change
Digital technologies as an enabler of transformational innovation
Applying digital tools to advance innovation research
Reinventing digital transformation for customer experience
The future of energy-efficient AI systems
Countering the circularity crisis with digital identities
Discover new insights to shape the future during the InnoDays on 15, 16 and 17 November. Check out the event page for more information about the sessions and how to sign up for one or more days.