Guidance & advice in innovation funding
Are you discouraged by funding application procedures? Are you uncertain about eligibility, the innovative character of your project, the technologies that offer a solution or how to document your valorization? Get support to build a successful subsidy application for your challenging R&D project.
Subsidy possibilities
Defining a technical, business and product strategy for your project. We build a successful subsidy application on both the scientific and technical aspect, and assist you on the valorization perspective.
Final editing of the proposal design and technical writing to ensure a timely and stress-free submission. We have a proven track record in composing high quality proposals, incorporating several technical and scientific state-of-the-art challenges.
We made it! It wouldn't have worked without Verhaert's service. Thanks a lot for the last minute push to the finish.
Small Enterprise Program for Innovation Acceleration
SEPIA* is an initiative of the Verhaert Masters in Innovation group. The program aims to give small enterprises access to professional product innovation. It's specifically addressed to small organizations with ambition: companies that want to stay ahead and want to enrich themselves with external insights and R&D capacity.

Strong technological background
Critical assessment on technical-scientific level will ensure the eligibility for funding and success as a product. We evaluate the envisaged R&D project, identify alternative technologies that fit in and improve the initial idea.
Broad multidisciplinary experts
Our 10 competence labs deliver insights from different points of view. They offer you various technological and scientific solutions for your product idea.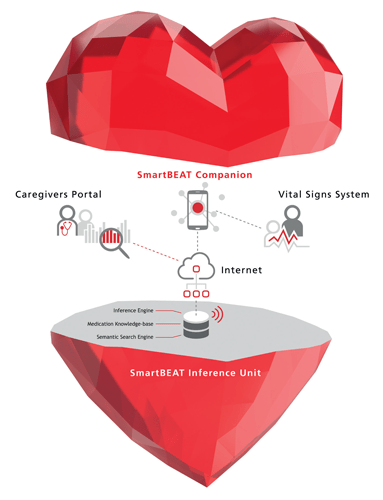 Using wearable sensor data to monitor and incentivize heart failure patients. Comparative study of machine learning techniques for human activity recognition.
Sensor technology to explore the human-machine interface through in-air ultrasonic haptic feedback.
Using advanced deep neural network technologies to estimate blood pressure from blood volume pulse measurement.
Get in touch
Interested in our funding guidance and application advice? Get in touch with Thomas for your breakthrough innovation, we're looking forward to helping you.