Training 'Creative engineering'
The creative solution space in complex technology and system engineering projects is often very limited. However, companies are looking for ways to increase and to make sure they design first time right products in order to prevent hassle in the manufacturing and launch phase.
In various ways, the training 'creative engineering' submerges you to explore the design space and how to inverse the technical learning curve of projects while developing them. Our trainers are seasoned engineers with more than 20 years of practical experience. Each one of them has developed a proven toolset to deliver out-of-the-box solutions in advanced engineering projects.
Location
Hogenakkerhoekstraat 21, 9150 Kruibeke
Interesting for
R&D engineers
R&D managers
R&D project leaders
R&D directors
Entrepreneurs & start-ups
Creative engineering
What methods and tools can you use to secure a creative exploration of technical design spaces?

You will learn to maximize the creative space for technical complex.

Workshop 'Creative engineering'
Risk management and requirement definition tools
Understand how to inverse the learning curve and integrate complexity from the manufacturing and launch phase into the 3D design process.
Workshop 'Creative de-risking'
Stijn Smet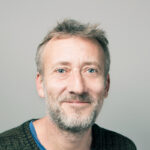 Laurent Houtsaeger
Christophe Van Bavinchove
599 euro (excl. VAT)
Special offer of 15% discount for members of the Verhaert Masters in Innovation community, customers, start-ups and 2nd participants of the same organization.
Participation at our activities up to 40% discount using KMO portefeuille, a subsidy for Flemish SME's and independent professionals.
Request via OPLEIDING: Verhaert New Products & Services – DV.O106845
For more information visit www.kmoportefeuille.be
REGISTRATION
Sign up for this training by filling out the online registration form.
After registration you'll receive a confirmation mail with practical information.
Would you like to involve more colleagues to a training? Or do you prefer to organize a training on your location? Our trainers will focus on your specific situation, your sector and the questions of your employees.