MyToolbox
All of our toolboxes are based on our proprietary RICE methodology for integrated product innovation. Its proven innovation methodology is embraced by academics and thought to thousands of innovation professionals.
Added value
Product innovation is about creating new added value. So understanding the dynamics behind value creation is the key to success.
Strategy
Innovation is about strategy. You have to make sure you properly define your strategic options and then stick to them.
Risk & Option management
The path to successful innovation is paved with risks and uncertainties. We can help you manage the unknown.
Accelerated learning
Innovation is a learning process, which means that efficient innovation is about efficient learning. To do so, you need to fail fast and cheap.
Interdisciplinarity
Breakthrough concepts can come from any discipline. Make sure they all can contribute in the same way, from day one.
Design thinking
To get your process user centered, and optimize communication in often conceptual matters, design thinking is essential for all stakeholders.
EO Toolbox
The EO Toolbox is a brainstorm kit created to explore business opportunities and concepts based on Earth Observation data. This data is provided through close collaboration with the Copernicus satellite network.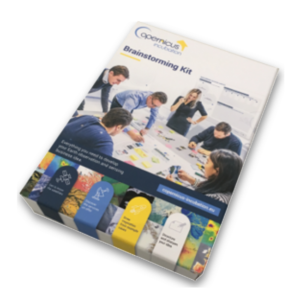 Rocket Program Playbook
With this playbook you can boost your start-up idea based on practical canvasses. It helps you understand your market opportunity and end-user, design your go-to-market strategy and get your value proposition right.
Custom toolboxes
Based on our RICE methodology for integrated product innovation, we design and build custom toolboxes. These toolboxes will support your innovation program, events, workshops, hackathons and accelerators.
Open innovation toolbox
With this hands-on open innovation methodology you can leverage your innovation potential and turn it into business growth with the support of strategic partnerships. This toolbox combines KPIs, tools and more than 100 real-life inspirational stories of SMEs.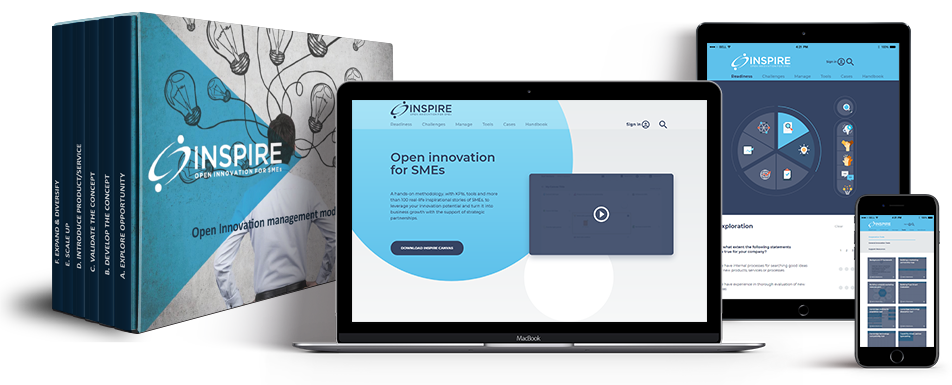 NPDW toolbox
New Products Definition Workshop (NPDW) is a comprehensive toolbox of 11 canvases to help you define your future product.
Concepting & validation toolbox
We provide creative services to conceptualize your product or service. To be more specific, we validate and sharpen your value proposition in an iterative way. Based on our Lytics platform we create early market and user feedback to understand your real value drivers and to sharpen your product concept. These services provide you the insights and statistic data to direct and redirect your innovation program from idea to product launch.