Training 'New Product & Innovation Management'
Within the constantly evolving business ecosystem, it is essential to understand  your organization's innovation potential. How do you identify strategic opportunities and develop breakthrough business ideas? How to turn ideas into attractive product and service concepts? Join this two-day journey and get access to recognized techniques to create value adding business concepts.
Effective innovation requires entrepreneurial and creative skills, an innovation toolset and solid knowledge on innovation management. After all, innovation  is a process that must be managed properly to create growth and profitability. Learn from experienced 'Masters in Innovation' and sharpen your skills to innovate.
Location
Hogenakkerhoekstraat 21, 9150 Kruibeke
Interesting for
Innovation managers
R&D managers
R&D project leaders
R&D directors
Entrepreneurs & start-ups
DAY 1
Overview of key innovation concepts
What are the different types of innovation? Their business meaning and impact on organization/implementation.
How to identify strategic opportunities?
Key top-down concepts and thinking frameworks to identify strategic innovation directions and search for opportunities.
How to generate ideas?
Bottom up methods for ideation.
Workshop 'Key ideation techniques'
Creative techniques
Mind triggering techniques and creativity simulation.
DAY 2
Portfolio management 1: Turning ideas into concepts
Tools and frameworks on how to understand opportunities and explore their potential.
Workshop 'Rapid prototyping'
Workshop 'Added value exploration tool'
Portfolio management 2: Assessment principles
How to recognize the potential of different opportunities?
Portfolio management 3: Selection approach
How to select the opportunities to explore further.
10 commandments on business strategy
How to move from opportunity to business strategy?
Workshop 'Strategic concept design'
Stijn Smet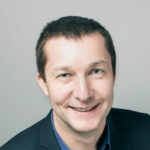 Filiep Dewitte
1.250 euro (excl. VAT)
Special offer of 15% discount for members of the Verhaert Masters in Innovation community, customers, start-ups and 2nd participants of the same organization.
Participation at our activities up to 40% discount using KMO portefeuille, a subsidy for Flemish SME's and independent professionals.
Request via OPLEIDING: Verhaert New Products & Services – DV.O106845
For more information visit www.kmoportefeuille.be
REGISTRATION
Sign up for this training by filling out the online registration form.
After registration you'll receive a confirmation mail with practical information.
PARTICIPANTS ABOUT THIS TRAINING
"An eye opener for technology oriented research professionals on business influence."
Jan Gilot, Project Manager at TNO
"Last night, when my wife asked me to stop talking about innovation, I realized it has been an inspiring day."
W. Eyckmans, Project Manager at DEME
"Enjoyed the atmosphere and combined theoretic and practical cases. I will keep an eye on the market to see the outcome of the brainstorms."
S. Van Dessel, Deputy General Manager at 3SI Security System
Would you like to involve more colleagues to a training? Or do you prefer to organize a training on your location? Our trainers will focus on your specific situation, your sector and the questions of your employees.