The good news? IoT opens the door to new revenue lines. The challenge is to know upfront how you'll do it. Here, we discuss 4 different ways to drive new revenues with IoT: optimizing your product or service, building an entirely new business, adding new features to an existing product or changing your business model. Each one comes with inspiring examples.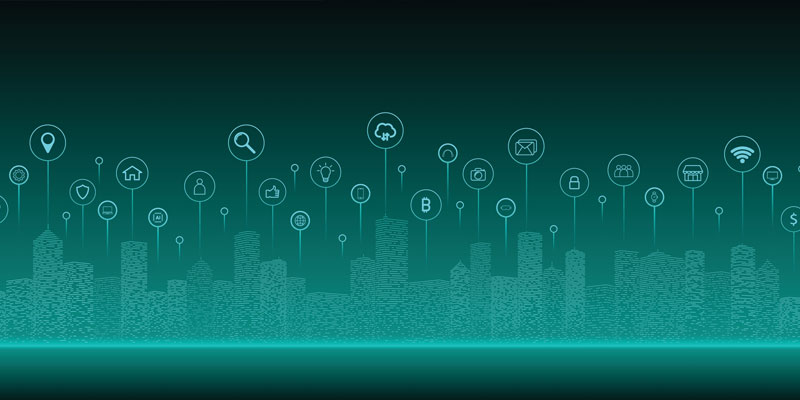 Optimising your product or service to achieve operational excellence
Improving internal operations using IoT can save you a lot of money and requires limited investments. You can automate certain processes, make smarter decisions in personnel and supply chain management, go from performing repairs to predictive maintenance and have a better overview of your physical assets. Here are some examples:
Most companies looking to achieve operational excellence through IoT tend to search for existing solutions. This makes it easy to make the risk-return trade-off. You already know how much the IoT solution costs and you can estimate the time and effort, hence the money, it will save.
Get your end client the best solution
We're talking about a service that owes its existence to IoT. This is one of the riskier business cases. On the other hand, it's also the biggest risks that bring the biggest rewards. Here, IoT and in particular the software opens the door to a whole range of services and therefore recurring revenues. One of your revenue streams could also come from selling raw data or information and insights.
Quality assurance
Adding new features to an existing product through IoT is a way of staying relevant and creating loyal customers. Of course, it's unclear how much profit you stand to gain. Consumers will balance the increase in cost against added comfort. Market research can shed light on this before you start investing in development.
Come up with new business models
You might have heard about Thomas Rau, CEO and founder of Turntoo and consultant circular economy, who developed an innovative services business model for the Schiphol Airport in the Netherlands. According to him, suppliers have no incentive to create sustainable products. If the product breaks down, they just sell another one. That's good for business. But what if we buy light instead of lamps? Then it's in the best interest of the supplier to make a sustainable product that requires little maintenance and consumes less energy. In return, the company can charge for the results it delivers per month, week or even hour. Some examples:
Here too, market research can offer insights into consumers' needs and willingness to pay before breaking the bank. If the new business model fails, you can always fall back to your product-based business model. But if it is a success, you have obtained recurring revenues, the holy grail. At the same time you, as a manufacturer, will be pushed towards producing better, more sustainable, more customized and less energy-consuming products that are also more easily recycled. Better for your clients, better for you and better for the planet.
Conclusion
Think before you begin. It sounds cliché but it's true. Don't start connecting your product just for the sake of connecting because the hardware is hard. You need a sound strategy. How will you drive new revenues with IoT? Do you want to optimize operations? Change your business model and start offering services instead of products. Be a data-driven startup? Or add new features that generate real value? If you would like some help figuring this out, let us know. Give us a call or drop by our amazing office at PAkt, Antwerp.