One of the biggest challenges at this moment is climate change, and it will continue to be so in the coming decades. A new weapon in this fight is carbon capturing. The term may already sound very familiar as small and large systems have already been deployed this year and will continue to scale in the near future. However, as with any new technology, the current techniques are still immature and only precursors of what will be possible in the future.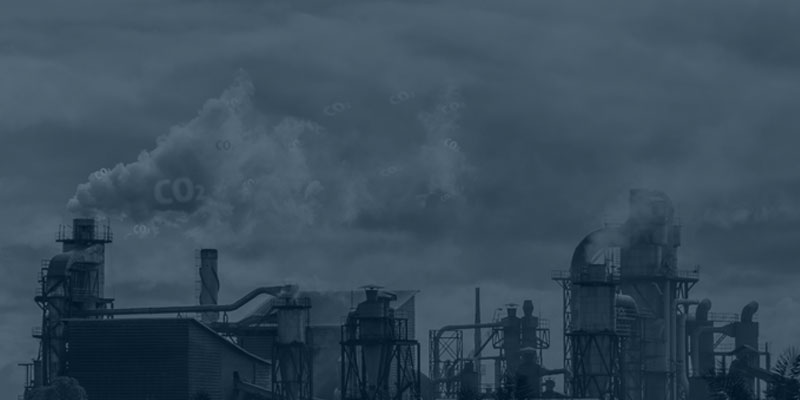 Overcoming the energy-intensive systems
Today, there's quite some opposition to direct carbon capturing (DCC). And rightfully so, the current systems are very energy-intensive and aren't looking at the complete picture of zero net. To exemplify, the common oxyfuel capture method is one of the most expensive and energy-intensive carbon capture methods out there. Fortunately, new systems using solvent-based amine absorption (which dissolves in water) are being developed and almost ready to deploy.
Chemical reactions with sorbents are rather slow and temperature dependent because releasing the CO2 requires boiling the water and later recondensing the water vapor to reintegrate the chemical back. Advanced solvents, such as 2-aminomethyl propanol or piperazine and KS-1™, will soon result in lower energy solutions and will reduce the net zero cost of DCC. At Verhaert we're investigating alternatives to the liquid phase solutions, such as liquid-solid phase separation systems, that allow removing carbon dioxide at low concentrations contained in the atmosphere with 99% efficiency.
Making DCC a net-zero system
Where's the search for a new innovative DCC heading? We're creating new technologies to speed up chemical reactions, like bubbling air and spraying solutions. Another working field is related to liquid-solid phase separation systems avoiding the accumulation of CO2 in the liquid. The main benefit of this technique is that the reaction speed does not slow down much. At the same time, we're evaluating solid direct air capture (DAC) technology using sorbent filters. These filters chemically bind the CO2 before being heated, placed under a vacuum, and released, so it can then be stored.
The future of DCC is about increasing the reaction times and uptake, reducing limiting factors and lowering reintegration temperature. This results in a hunt for new materials and new processes to make DCC a net-zero system. If you're curious about other projects in the field of climate-changing technologies, check out our perspective on measuring air pollution.