Verhaert Innovation Academy
Verhaert Innovation Academy is a global innovation agency developing entrepreneurial talent in organizations to validate and successfully launch new ideas.
Innovation challenges we tackle
How to upskill our employees flexibly and cost-effectively?
How to roll-out a ready-to-go innovation program?
How to move beyond fun ideation campaigns?
How to accelerate and optimize innovation ROI?
How to create an innovation culture and mindset?
Focus on execution and value delivery of non-incremental
innovations with proven methods.
Ready-to-go and globally deployable in an instance. Mentored in 8 languages and 24 countries across time zones.
Structural support for entrepreneurial talent to attract and retain the right staff.
Fully dedicated
to facilitate you in your innovation journey
Online innovation courses
Interactive e-learning for time-place independent learning and concept development support.

Tailored accelerator programs
Step-by-step playbooks supported by seasoned experts who have been around the block.
Prototyping & validation engine
Rapid prototyping and execution support for 25+ experiment types.
Program governance coaching
Sharpening innovation strategy, management frameworks and pragmatic guidance.
Latest insights
on Verhaert Innovation Academy
Quizzes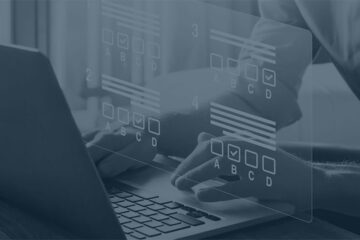 Take a quiz and find out if you're a true innovation guru or a lean start-up ninja.
OVER 40 MENTORS WORLD-WIDE
Our experienced mentors is what sets us apart from the competition. This team has proven entrepreneurial track records and aren't afraid to show corporate start-up teams tough love in order to transfer the entrepreneurial mindset and skills to develop intrapreneurs.
Our mentors not only have a wide experience in different industries (Banking & Insurance, Pharma, FMCG, Heavy assets, Telecom, AgTech,..) and different functions (venture builder, scale-up CEO/CMO/CTO, innovation program director, intrapreneur,…). We're pleased to say that we have mentors available in every continent and can therefore offer you our courses and programs in 8 different languages. Because of this, we can adapt everything to your needs and provide you with mentors that fit within your local cultural context.
TRUSTED & IMPLEMENTED GLOBALLY
Global corporations trust us in developing and implementing corporate entrepreneurship programs across all industries.
Get in touch
Interested in our consulting offering? Get in touch with [Name] for your breakthrough innovation, we're looking forward to helping you.