MyStartUp Incubator
Each year we select more than 100 start-ups for our industry or theme-specific programs. In partnership with leading technology and business partners, we provide a unique ecosystem to kick start or grow your venture. From ambitious founders to early stage entrepreneurs, Verhaert turns your vision into successful products and business.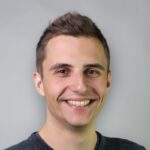 Pieter Deleye
T +32 496 20 33 99
What?
MyStartUp Incubator is a venture building and acceleration program based on Verhaert's RICE toolbox. It's organized for specific sectors or corporations and provides coaching, demonstration and validation services and seed money.
Why?
Setting up new venture and new business initiatives requires an integrated and agile set-up from day one.

Where to?
MyStartUp Incubator leads you to validated and demonstrated business propositions ready for the next investment round.