Our differentiator
What makes us unique? Concrete ideation
Our clients say we have unique competences to deliver 'Concrete ideation'. It includes a distinctive ability and behavior to always think creative and conceptual throughout the entire innovation process. Furthermore, Verhaert is capable to make, elaborate and present innovative solutions in the most concrete way.
Verhaert embodies its core competence through:
Infrastructure and tools to make everything tangible with rapid prototyping and visual thinking
Combination of skills: 8 labs fueling multidisciplinary teams
Robust methodology to generate and develop ideas
Wide range of activities allowing a transfer of best practices and technologies: a cross sectoral ecosystem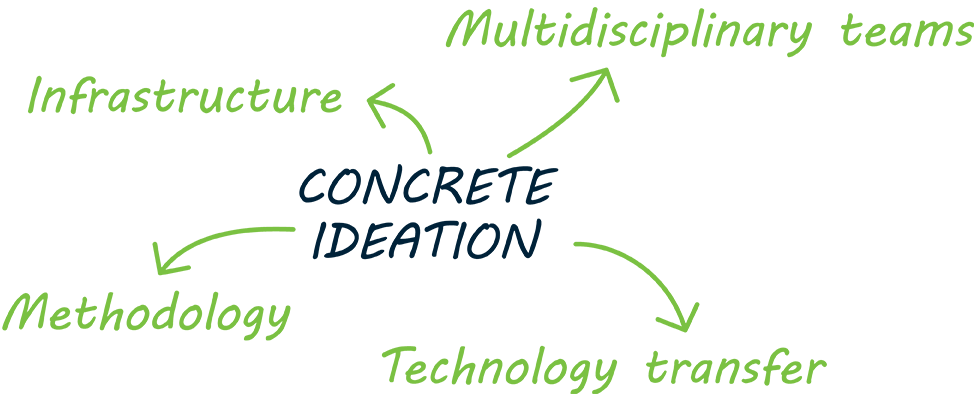 Combination of skills to manage the sweet spot of innovation
Innovation has become a critical process that should be mastered in performance and delivery. To maximize the innovation potential of your project, you have to take into account the technological, business and human aspects. An integrated approach to implement the viability, feasibility and desirability, will get you to the sweet spot of innovation.
TECHNOLOGY TRANSFER & BREAKTHROUGH INNOVATION
Technology transfer to create unexpected opportunities
Multi sectorial
Open platform
Academic partners
Access to space technology