In an era where all focus is on digitization, companies must often pause and check whether their strategy is still on course with customer expectations. Pursuing a high level of digital agility is the only way to ensure that your company doesn't get left behind in a technological race with itself.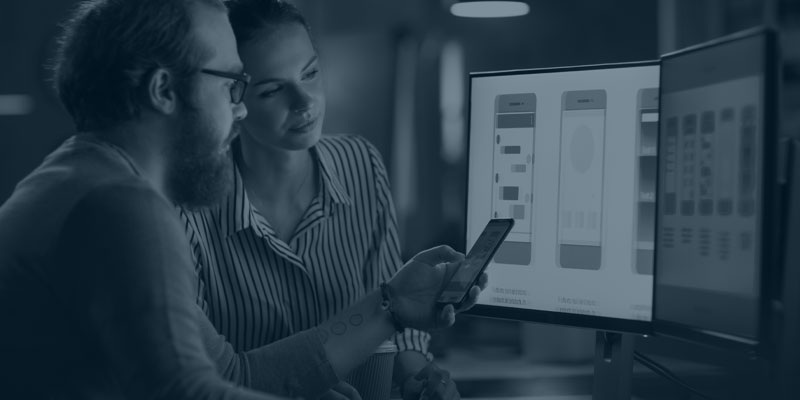 Customer relationships in the mobile app era
The growth of the mobile app ecosystem has been remarkable in the past decade, with new B2C and B2B apps being created and uploaded to app stores by the minute, with app downloads reaching billions. Your customers are mobile, and so is the way they're managing their lives and businesses. If your business relationship with your customers hasn't yet moved to the era of the mobile, then this is an upcoming transformation that you'll likely need to go through sooner than later, as a company. You would undertake that not because it's a fun activity that you can't wait to commence but because it will result in tangible business benefits in the long run.
Overdigitization at the price of the human touch
In times of extreme digitization, it's easy for organizations to get side-tracked and lose touch with their humanity – instead, focusing on app functionalities and features, speed, and other important digital KPIs that seem to be all the craze today. This is great, of course, if it doesn't happen at the price of putting humans second. Companies must often pause and check whether they're on course when it comes to human expectations, whether we're talking about customers, suppliers, partners, staff, or other stakeholders. Not doing so can be a risky and expensive endeavor.
It might be that we're building a robust new customer service app for them, but they've already moved to social media for getting help. Things are moving so quickly today that companies must not simply respond to trends – they must predict and make trends in their industries happen. That means that businesses must be open to incurring sunk costs and abandoning projects previously deemed important if stakeholders are demanding a different, more innovative approach. This level of agility is difficult to achieve, especially for larger corporations, but is the only way to ensure that your company doesn't get left behind in a technological race with itself.
Getting the desired ROI out of business and enterprise apps
Even though so many consumers are downloading apps today, app retention is certainly an issue for many app developers and providers. Users download many apps but only keep those that they're using regularly, if not daily. Even though mobile device storage is an issue of the past, users still need a good reason to keep your app in their mobile device app portfolio. Business and enterprise apps don't need to meet the stickiness factor criteria that B2C apps are subject to, but they still need to provide value in terms of efficiency, productivity, and overall utility in helping users get things done and move their business matters along.
Staying human, while modernizing customer service, experience, and relationships
How can you improve your business app's retention? Perhaps the most straightforward way is by focusing on the human: human interactions, or the customer relationship. Collecting app user feedback regularly and using it to constantly tweak and improve app features can make a huge difference in building a long-lasting impression with customers. Getting on top of app analytics to help you gauge the usage of certain functionalities is also key. When it comes to improving your business apps and making sure they're used, it all goes back to the good old principle of 'being a good listener.'
Loyalty programs transformed by apps
Many organizations have incorporated loyalty schemes within their mobile apps to help keep customers engaged, while also building brand equity. Such programs can help improve the customer relationship, while also improving app retention. The more personalized the experience and the rewards, of course, the stickier the loyalty scheme. How can you ensure you're offering customers something of value? Again, analyzing buying behavior and app usage data can provide valuable clues as to what's important for them.
We know that good customer relationships also drive revenue, so your app needn't simply be a tool but can also act as a revenue driver if it's built and positioned correctly. Although everything is digital today, let's not forget that it all boils down to human constituents, even when it comes to B2B target audiences. How we treat them, via all customer touchpoints (apps, websites, customer service processes, etc.) has a sizeable impact on continued business success and is a driver that isn't to be underestimated.