Under the influence of economic pressures and ecological politics, and having fallen behind other sectors in digitization, the ports and logistics sector is starting down the road of innovative change.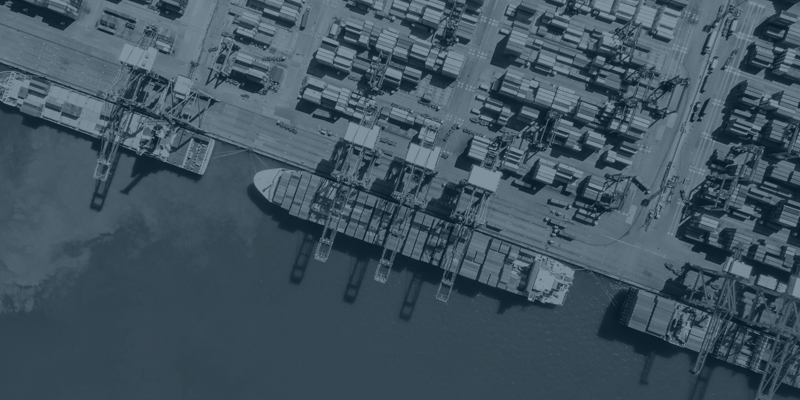 A rapid evolving market
The Beacon Smart Ports & Logistics Focus Group in June 2020 investigated the level of interest that companies in this sector have in innovation by monitoring the funding they have received in the past and comparing it with the anticipated orientation of future funding. We used a European funding data set from the European Space Agency (ESA) detailing past funding activities in the applicable sector.
As member of The Beacon, Verhaert lead the Smart Ports & Logistics Focus Group. This paper has been created from within our role in this focus group, together with The Beacon, Rombit and Dockflow.

Where we are today
What we noticed is remarkable: it's expected that companies will increase their funding of tracking, tracing and monitoring of goods from 9% in the past five years to 32% in the next five years. The expected increase demonstrates a sense of urgency from the sector and market space to adopt new methods and accelerate their implementation and application. It's clear that many corporations intend to focus their innovation strategy in this domain.

Where are we going
It appears that more ecological means of transportation and intermodal transport will achieve a mature state in the coming five years, as future funding for these topics is relatively high. However, a significant drop, from 42% to 25%, shows that they are secondary concern for corporations.

Evolution of ports & logistics innovation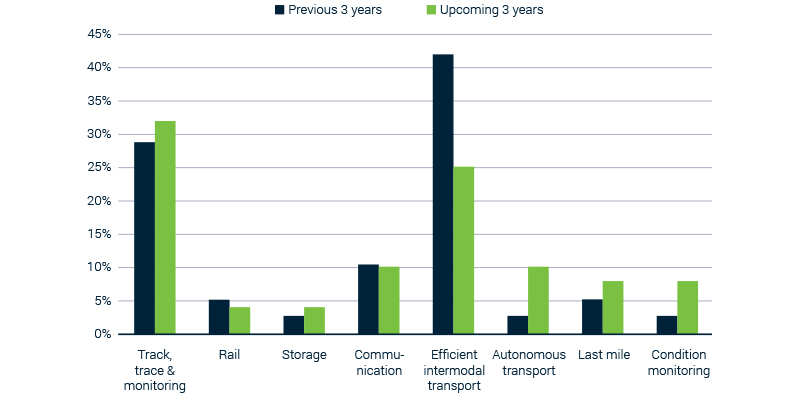 Remarkable, yet somehow expected, is the steep, fourfold increase in autonomous transportation funding. The amount of funding that will flow into this field is expected to soar in the coming years. We at The Beacon conducted a sector-wide poll to help us understand the reasoning behind this shift. We identified several push-pull factors that are driving this shift within the industry.
---
Download the perspective to continue reading on the push-pull factors that are driving the ports & logistics industry.