From connected beer dispensers and coffee servers to smart ovens and fridges: consumer electronics and FMCG manufacturers are increasingly exploring smart solutions. With sensors and SOCs now more accessible and affordable than ever, companies are leveraging this technology to sense food and beverages in appliances, and as a result, improve quality and guarantee consistency. This allows you to create a direct-to-consumer channel, boost customer loyalty, gather valuable usage data, and ultimately enhance your products and services. It's an exciting time for innovation, where innovators strive for the perfect beer or coffee, every time you pull the handle or push the button.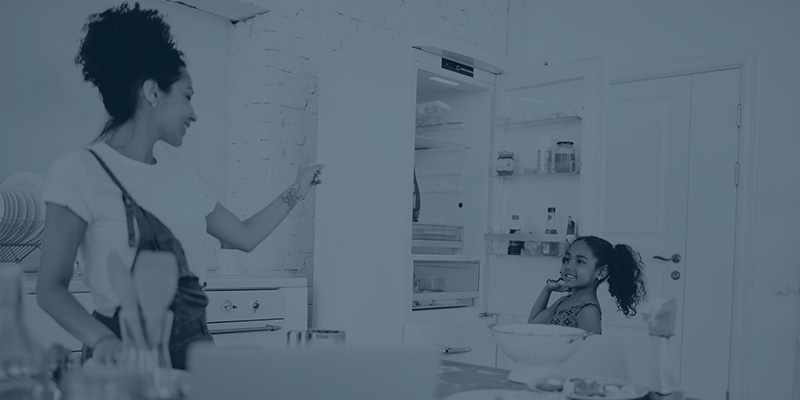 Elevating your Fast Moving Consumer Goods appliances
As technology advances, sensors are becoming more affordable due to improved manufacturing processes and increased competition in the market. This competition has resulted in manufacturers offering sensors in a wide variety to target specific applications. In addition, miniaturization is the first step towards integrating sensors into everyday appliances.
Cost efficiency and size are important, but integrating new sensors can be a challenge. So let's give you a few examples of the sensing technologies we have employed, their potential applications, and the associated challenges.
1. VIRTUAL TEMPERATURE SENSOR
Temperature is a critical factor to control in appliances, ensuring an accurate and consistent recipe for a quality food or beverage. Temperature sensors are widely used in many applications and are now small and cost-effective. You can use them not only for process monitoring and control but also for signal compensation, as temperature has a considerable influence on most measurements. Despite its widespread usage, there are still challenges that need to be addressed and overcome. Indeed, you can't indiscriminately add sensors everywhere due to food-safety concerns and/or manufacturing requirements.
For instance, placing a temperature sensor in a beer keg can be difficult. To solve this problem, you can implement virtual temperature sensors, which simulate the behavior of a physical sensor by using data from other physical sensors. Back to the example, the temperature of the contents of a keg can be predicted by using sensors to monitor the temperature of its surroundings. Additionally, you can employ sensor fusion to acquire multiple data and merge the measurements into a single output, ensuring greater reliability and accuracy.
2. SENSITIVE TO PRESSURE?
Beginning with the automotive sector and then extending to numerous industries, pressure sensors are now cost-effective and available in a variety of shapes and sizes. In addition to measuring pressure and flow, you can use these sensors for indirect measurements such as volume. By measuring the pressure and its rate of change over time, it's possible to calculate the liquid volume contained in a bag.
Download the perspective to read the next 4 affordable sensors