UFP's (ultrafine particles) are part of our daily lives, whether you work at the airport or work or live close to heavy traffic roads. In central European cities, ultrafine particles particle concentrations are mainly affected by road traffic emissions. Traffic is the source of over 70% of ultrafine particles in European cities. Airport emissions also seem to affect the air quality locally significantly not only in the airport but even up to cities close by, even if they are located a few kilometers away. To reduce ultrafine particles concentrations, policies should aim to decrease the use of vehicles and minimize exposure to aircraft emissions.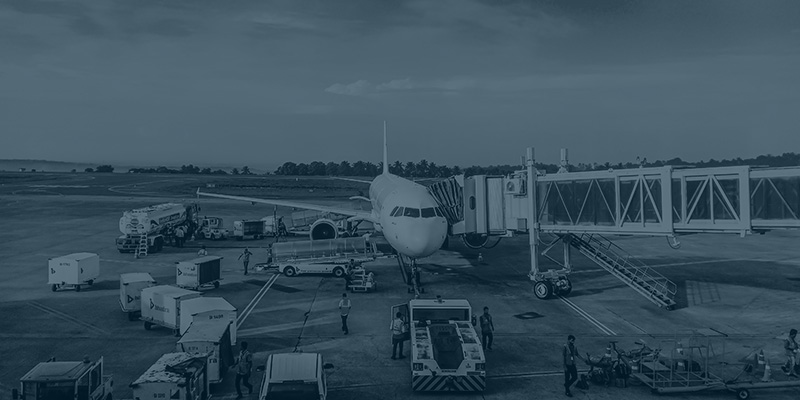 Ultrafine particles for example are generated from brake pad abrasion, in the future EURO7 regulation will set limits to reduce ultrafine particlesparticles from this source, however companies and societies need to start acting and cooperating now and innovating throughout the value chain.
LOCATION

AVERAGE
10-20NM

P99
10-20NM

DISTANCE TO
AIRPORT

pt/cm3

ratio

pt/cm3

ratio

km

Evere
(EE01)

2,891

1.1

10,063

0.5

5

Diegem
(MC03)

8,119

3.1

68,992

3.5

0.25

Steenokkerzeel
(SZ04)

7,776

3.0

74,370

3.7

0.75

Kampenhout
(KM02)

2,615

1

19,660

1

7

Ratio [location]/[KM02]; KM02 is a rural background site
Complete elimination of ultrafine particles is virtually impossible yet reducing the sources and individual exposure to ultrafine particles within tolerances is the best way to ensure healthy living.
Creating a healthy workplace is critical for cities and mainly for airports to keep operating. Awareness on the topic of ultrafine particles is rising and receives special attention from stakeholders like employees, unions, employers, media, insurance companies, and politics. Providing a healthy work environment is in that respect essential.
Yet all sources of ultrafine particles are not identified yet. Where, when, and how much are employees exposed to ultrafine particles is mostly unknown. To start innovating an important question is which (economic) actors have the reason, motivation, and ability to change the existing solutions of ultrafine particles generation and processes where exposure is high? Which (economic) actors are blocking the current adoption of new solutions?
Innovation for effective measures
People working at for example airports face severe health risks. High concentrations of ultrafine particles in combination with long-term exposure cause cardiovascular diseases and have been shown to cause pulmonary inflammation due to the retention in the lungs. Although the effects are highly unknown, research has proved that ultrafine particles translocate to all organs. Long and heavy exposure induces cough, worsens asthma, and is also linked to diabetes and even cancer. The longer people are exposed and the heavier the exposure, the higher the health risk. Research indicates that especially the bay areas and the platforms are subject to high concentrations of ultrafine particles.
We realize that it is hard to imagine for the average worker what the health risks of ultrafine particles are. Ultrafine particles are invisible, and we can't smell it (yet). Awareness and behavior are critical success factors elements. The behavior of people who work on the airside has a major influence on the exposure to ultrafine particles. Experience has shown that the workforce working on the platform is difficult to mobilize. Think of the limited use of lifting aids in the baggage halls. Explicit attention to behavioral change is mission-critical.
Download the perspective to read more about the innovation for effective measures on reducing Ultrafine particles