Minimally-invasive surgery has revolutionized the medical field, reducing complications, blood loss, hospital stay and recovery. Nevertheless, there's still much to explore and many boundaries to be pushed. In the REISS project, we want to see just what was possible thanks to technical advances, for example, in autonomous robotic systems. Let's dive into the captivating world of robotic surgery innovation. Let's explore REISS, a cutting-edge robotic platform for precise and safe minimally-invasive robotic spine surgery.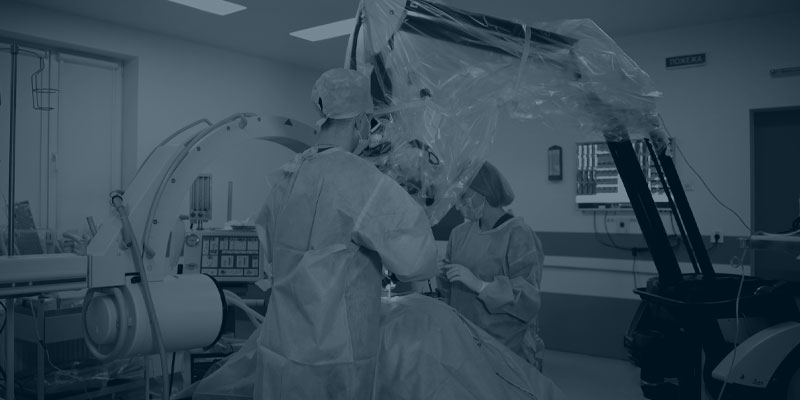 Room for improvement
Although minimally-invasive surgery offers many benefits, there's still quite some room for improvement. To start, the current procedure requires X-ray imaging for localization inside the patient. This not only leads to frequent radiation exposure for everyone in the operating room, it also provides limited 2D visibility. On top of that, it also means the slightest movement, whether through patient breathing, body movement or repositioning by the surgeon, makes the images outdated. In short, radiation exposure, precision, visibility and real-time validity could all be improved.
Curious about how REISS improves radiation exposure, precision, visibility and real-time validity? Continue reading this perspective to learn about this cutting-edge robotic platform!
Or check out the key features in the video below!