Pricing strategy
Our business designers understand the art of value pricing. It encompasses many pricing tactics to penetrate the market while keeping focused on customer perceived value pricing to safeguard the maximum economic potential. Understanding your customers is key while a differentiated value propositions secures the competitive edge of your novel value proposition. Our business designers design the most attractive price points, they will think of creative incentive schedules for the value chain, hence increase adoption and the economic potential.
Use case design
While business case design focuses on the business, use case design focuses on the interactions new products, new services and new software applications have with their user(s). In essence it's about human behavior. These interactions obviously influence straightforward the value perception of your new proposition and its effectivity in fulfilling its intended job(s)-to-be-done. This design activity goes beyond usability and ergonomics. Our human factor engineers de-risk value propositions in terms of misuse and unintended use while our service and product designers develop solutions to increase adoption rates. Many novel propositions even set forward the demand to reach a behavioral change. Our designers have a thorough understanding in behavioral design for circularity, health, mobility, public services, fast moving consumer goods and other domains.
Validating new value propositions
Value-based pricing requires you to build a meticulous understanding of how users perceive the value add of your new proposition. We have developed advanced algorithms in our Lytics suite for choice modeling investigating price points, premiumization and the effect of the interactions on both choice preference and the pricing strategy. Design teams have an essential responsibility to improve commercial readiness.
Aspirational storytelling
We see stories everywhere. We listen to stories, we tell stories — they are one of humanity's universals across cultures. We revolve around transmitting information and experiences. Stories have the power to change our beliefs and behaviors, and they are one of the greatest tools we have for engaging audiences around complex issues such as innovation. Developing your internal sales and external channel partners is ubiquitous to success. Our designers master the art of communicating new services, new product developments, systems improvements, and ground-breaking new thinking. There are many storytelling techniques that we use to amplify the breakthrough thinking of your innovation.
Acceleration & incubation
Accelerating new value propositions to the market has become a major concern among top executives. Our team of seasoned consultants bring alive compelling innovation factories. Our RICE development method provides the foothold you need. Companies like AB INBEV, Henkel, Danone and Nike reap the benefits from their corporate incubators. We help corporations in setting up and operating fast-track programs to guide internal teams towards market launch. We also developed and operate several open innovation accelerator & incubator programs guiding startup teams in high-tech environments such as robotics, geospatial technologies or IoT towards the market. Our programs work on product readiness, market readiness and even investment readiness with access to funding via our FundIt activities.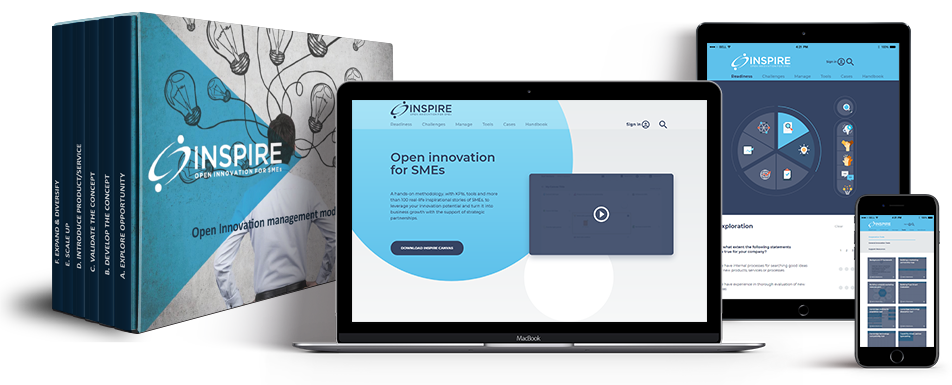 All our services are based on RICE, Verhaert's very own innovation methodology. Our consultants and managers work with dedicated innovation toolboxes to accelerate your innovation.
Get inspired
on strategic design