Users' job-to-be-done research
Understanding your end user and their job-to-be-done is fundamental for successful innovation. We do so by an iterative process of research and concepting, allowing you to pinpoint unexpressed needs.
Observations
Allowing us to explore job-to-be-done's for a specific target group in real life circumstances.

Resulting in broad contextual insights.
Interviews & surveys
Excellent tools to get a first idea of the users' reality and stance on products.

Interviews are useful for qualitative design research, surveys for more quantitative studies.
Co-creation sessions
Setting up workshops with a variety of stakeholders to determine necessary product features, and features they could do without.

Gaining support of your future customers.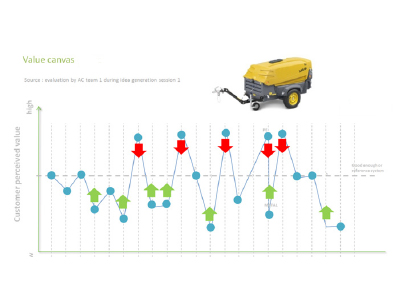 Roadmapping
An effective innovation strategy is based on what the market will need in the future, rather than on today's needs and technologies. Verhaert integrates your internal knowledge and strategic goals with our technical expertise and market insights to develop a roadmap that pinpoints high-value development opportunities.
Innovation is about planning the unknown, while time-to-market is key. For that reason, we plan and roadmap your features and product configurations in time boxes.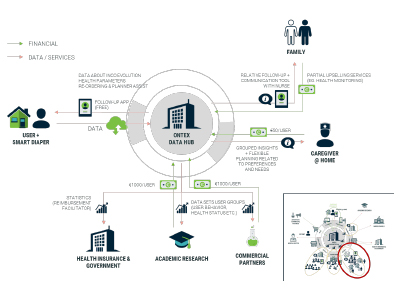 Concepting & validation
We provide creative services to conceptualize your product or service. To be more specific, we validate and sharpen your value proposition in an iterative way.
Based on our Lytics platform we create early market and user feedback to understand your real value drivers and sharpen your product concept. These services provide you the insights and statistic data to direct and redirect your innovation program from idea to product launch.

Establishing the current baseline
We start the process by establishing and exploring your strategic goals and needs, current R&D projects and key stakeholders. This forms the basis for collaboration.
Exploring the future
We identify opportunity areas by testing your needs, trends and assumptions with key stakeholders. The best way to get interesting insight is through direct interviews.
Gap analysis
After identifying the top opportunity areas, we determine key success factors for each of them as a framework for your future product or service.