UAntwerpen, UZA and Verhaert Masters in Innovation kicked off the guidance program 'Medical Solutions Accelerator'. With this program, the 3 organizations support the development of innovative medical solutions. This fall 12 starting entrepreneurs of 5 teams will receive 5 coaching days on R&D and technology. Its central focus will be the patient as end user. The program closes on December 4 with a pitch event.
Coaching trajectory for starting medical entrepreneurs
The ultimate goal of the Medical Solutions Accelerator is to bring innovative medical technology to the market in a sustainable way. A successful product focuses on the needs and requirements of the end user, in this case the patient. Developing such an innovative product requires an iterative learning process and adequate adjustments. It is precisely this gap that the short-term medical acceleration program of UAntwerpen, UZA and Verhaert Masters in Innovation fills in.
Medical Solutions Accelerator wants to nourish starting medical entrepreneurs. We offer them support of innovation experts and medical R&D insights of Verhaert, technological IP and testing facilities of UAntwerp and access to high quality medical experts of the University Hospital of Antwerp.
Silvia Lenaerts, Vice-Chancellor Valorization at UAntwerp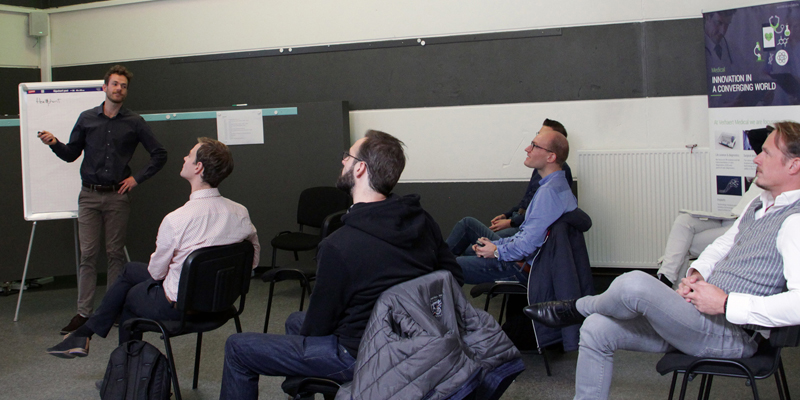 Unique combination of R&D, technology and clinical experts
The acceleration program unites expertise in technology and product development in the medical sector, as well as in public and private funding sources and patient testing. By applying this unique combination of expertise in the early stages of development, many of the fundamental conditions are met for successful innovation.
With the Medical Solutions Accelerator, business world, university and healthcare work hand in hand to support start-ups and help them become successful start-ups.
Wouter Hendrickx, Business Development Manager – Smart Medical at Verhaert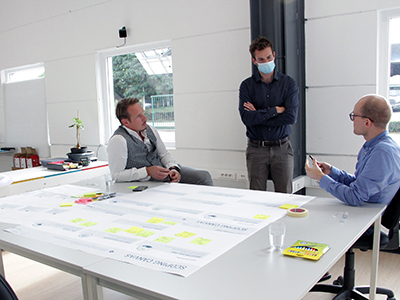 Pitchevent on December 4
The accelerator consists of a five-day program spread out in the coming months, in which 5 motivated teams refine their product. On the 4th of December, the program ends with a celebratory pitch event. A jury of innovation experts, entrepreneurs and investors will announce the most promising medical business and product concept.
medical-solutions-accelerator.be